No mountain high enough
By Smriti Daniel, Pic by Nilan Maliguspe
After scaling the intensely difficult Himalayan peak Imja Tse and surviving a treacherous trek back down, Johann Peries cannot wait to do it again
View(s):
Johann Peries says he never seriously considered turning back from the summit of Imja Tse or Island Peak – not when the seventh hour of the anticipated seven hour climb passed with no end in sight; not when their water supply froze, leaving their lips cracked and bleeding from dehydration; not when a snow storm hit them as they clung to an ice face, just under 6,000m up and not even when he began to cough up blood. In Colombo, the fashionable owner of The Cutting Station busies himself with haircuts and beauty treatments. It's hard to imagine him trudging painfully up the icy, dark slope of the mountain, fighting to put one foot in front of the other. Another surprise? He can't wait to go back.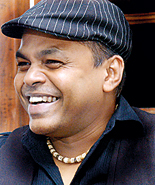 Climbing Sri Lanka's three highest peaks in a single weekend did little to prepare Johann for Imja Tse – though some tour operators like to somewhat misleadingly bill it the "easiest". The 6,189m peak in Eastern Nepal, the mountain requires its would-be conquerors to face a steep headwall, traverse a summit ridge and cross deep crevasses. It also functions as a gigantic training ground for those who have their sights set on Everest (Tenzing Norgay accompanied the British team that first reached its summit in 1953).
A trekking and mountaineering enthusiast, Johann says he, "loves discovering places that people don't experience in their day to day life." It was a visit to Everest Basecamp that really kindled his taste for mountaineering. "As soon as you turn back, you want to go right back," he confesses. "It's something the mountains can do to you."
In early 2012, Johann and four friends found a tour company to coordinate a trip to Imja Tse, including arranging a sherpa to guide them to the summit. After a 12 day trek to basecamp, they rose in the dark and began ascending at 1:30 a.m. They were only 30 minutes out when they realised the bottles in their packs were frozen right through. Then, one of the group's members fainted and had to turn back while Johann, Mel Gunawardena and Jayanthi (J) Kuruutumpala and two others went ahead.
"The first miscalculation happened here," Johann says, "they told us it was seven hours to summit and come down, but it took us 21 hours." Johann was beginning to get some small inkling of the challenges that lay on his way to the advanced base camp – unlike some teams, who chose to stop and rest before tackling the next 400 metres of practically vertical mountain face, Johann's Sherpa hoped to summit and get back down in a single day. Complicating matters was that he and Mel had never been on a rope before. The only thing that kept them going was J's previous experience, as she deftly demonstrated the basic skills needed to scale the ice.
In a cascading series of complications, the weather took a turn for the worse. Unbelievably, their sherpa didn't turn back, instead he kept going. "There we were, on the ice face, hanging on these ropes with the ice hitting us from all sides." Somehow they made it and traversing the final ridge, summited at 3 pm. Anti-climactically, "There was nothing, you couldn't see because it was snowing so hard," says Johann, They posed for pictures with their ice axes, staying for only five minutes before heading back down. He left his church's flag behind – planted firmly on the Imja Tse's peak. Going down a mountain can be as dangerous as going up – if not more so. Mel and Johann would need J's help more than once – it was she who coaxed a paralysed Mel away from the lip of a particularly deep crevasse. As concern mounted at basecamp, still high up on the slopes, the trio soldiered on.
As if in answer to a prayer, they saw a tent as they neared Crampon Point. The group of Norwegian climbers within were generous with their chocolate and tea. "We were shivering, not able to talk at all." Unsurprisingly, Johann remembers that cup of tea as the "best cup of tea I ever had in my life."
All too soon, they had to start moving again.
As the batteries in their headlamps began to die, night fell fast around their little entourage. The two women remained unaware that Johann was really struggling with a violent cough. A chest infection that he thought had healed was back in full force. "I didn't tell the others, because I didn't want them to panic," he says, "but I was losing blood – there was heaps of it coming out."
Soon he began to hallucinate. It was why he distrusted his sight when he first spotted the three lights in the distance. But when they were still there after a blink, he found himself stumbling onwards and into the arms of their rescuers. The only problem was the three sherpas hadn't brought any water with them. "Later on I realised they were expecting the worst," says Johann. His Sherpa relieved him of his backpack and kept Johann on his feet by asking him about family and his life in Sri Lanka.
Two weeks later, Johann was in Kathmandu where he took a break before flying back home. Friends were taken aback by how gaunt his face looked – he had lost 8kg on the mountain.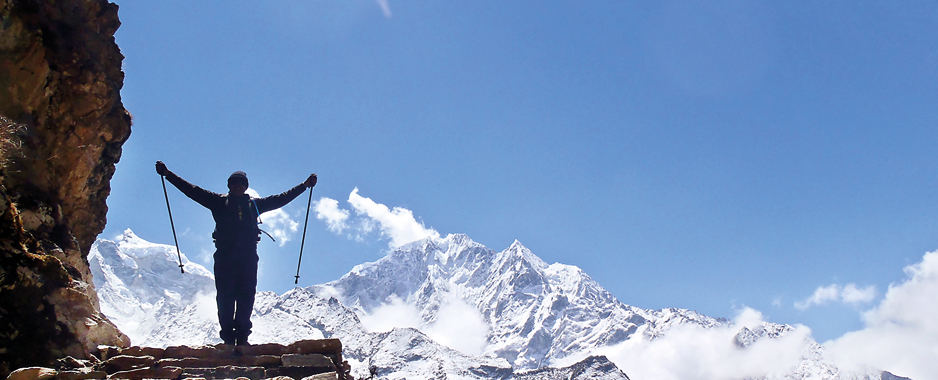 When Johann tells the story now, he smiles easily at his own good fortune and says he's learnt caution. "My perspective on life has completely changed," he says. "It's amazing that I'm here to tell the tale."
His narrow escape notwithstanding, Johann already has plans to climb Kilimanjaro next year and after that to perhaps tackle Everest herself. "I want to go higher," he confesses. "It's very hard to explain…Now I realise, why people do it. It's something that just gets into your system, the desire to go back."
Follow @timesonlinelk
comments powered by

Disqus