Friendly Customs Department
By Duruthu Edirimuni Chandrasekera (DE)
View(s):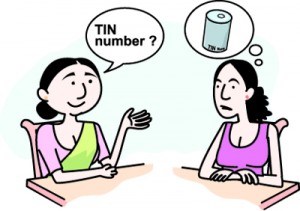 Entering the swanky new Department of Customs building at No. 40, Main Street Fort, I was pleasantly surprised at the security check point when a convivial female security officer requested for my identification with a pleasant smile. She was quick to direct me to the ground floor to obtain information on importing items into the country.
Entering the premises, it proved tedious to find the information centre, as the Customs hadn't yet done up the appropriate signage or didn't have a customer service counter, which may put the information seeking public in difficulty. I managed to ask around and find the customer service cubicle. When I finally entered the information department, the telephone was ringing and there was no one behind the old wooden desk which was full of files, but neatly arranged all over the table. Then from a back door, an officer appeared (he looked absolutely stressed), making his way towards the ringing telephone while pointing at the chair for me to sit. I waited about six minutes before he sat down after finishing with the conversation and offering to help.
Officer – What can I do for you?
DE- I want to know some information on how to import beauty products.
Officer – First of all you need to get a VAT registration from the Inland Revenue Department. Then there's a department called TIN (pointing to his right side) where you can get an application form which you need to complete. Then a Grama Seveka certificate and Letter of credit from a bank is needed. You also need a Performa Invoice from the seller.
DE – What's the next step?
Officer – You need Cosmetics Drugs and Devices Approval certificate – it's called a CDDA – from Department of Health. Department of Health is near the Norris Canal Road.
DE – Is that all?
Officer – After this you need to hand the clearing and forwarding part to a clearing and forwarding agent – they're wharf clerks. Then he does the rest.
DE – Thank you very much is there a business card that I can have?
Officer – Sorry, I don't have one but here's the number.
After writing down his number I was more than satisfied with the response I got. The officer was very knowledgeable and impressive.
Follow @timesonlinelk
comments powered by

Disqus