Appreciations
View(s):

A very special Police Officer who got the best out of us and gave of his best

Cyril Herath 

A year has passed since the demise of Cyril Herath. His loving wife Ranee, who nursed him in illness with devotion and care, passed away within the year. Cyril's achievements were numerous, and he enjoyed acclaim and renown. The family lived modestly, content in a happy world of children, grandchildren and extended family members. Their friends were touched by their frankness, humility, sincerity and strength of character.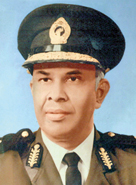 And yet, as Buddhists believe, the force of karma determined that they should depart from this world, one shortly after the other, engulfing their loved ones in sorrow.
At the time of my induction to the Special Branch of the Police in 1972, I was drifting somewhat aimlessly, sans proper navigation. Then came Cyril halfway through 1972 to head the agency. He accepted the position only after obtaining an assurance from Prime Minister Sirimavo Bandaranaike, that the inflow and outflow of Special Branch officers would be his exclusive domain. Until he was transferred out in 1977, against the backcloth of political changes, Cyril honoured the pledges given to him without any interference. It was to Mrs. Bandaranaike's credit that she kept her word.
Security arrangements for the Non-aligned Conference in 1975, made under the chairmanship of Cyril, were in fact the magnum opus of his varied and illustrious career. My colleagues and I were witness to the intrepidity he displayed in expressing views concerning the work assigned to him before assemblies of very important persons.
As young officers, we were proud of Cyril, who was showered with accolades by the highest in the land. This was good for the image of the Special Branch.
We then walked tall and proud, because we were heard and taken seriously in professional circles.
Briefing Cyril on assignments was an experience. We had to be well prepared, because he was. He had no time for idle talk and gossip. He was a good listener. He would speak to the point when expressing his views. He was always punctual and displayed great balance and an incisive mind. He was patient, understanding and hated to make an officer in his presence feel uncomfortable. We knew he concealed an iron hand in a velvet glove, for Cyril was no friend if standards, ethics and values were compromised.
Working with him was an experience in administering men. Cyril got the best out of us and gave of his best to us. We were an exceptionally happy family, basking in the glory Cyril brought to the Special Branch. It was the golden era of intelligence and our team was the envy of many in the police at the time. The team comprised Kingsley Wickremasooriya, Anton Jeyanathan, Pat Swaris, S. B. W. de Silva, Z. Wijesuriya, R. Kitulegoda, M. A. Jayatilleke and Upali Seneviratne.
Cyril worked according to the dictates of his conscience. When confronted by challenges, he withdrew into the deep recesses of his mind and emerged with fair and just decisions consistent with his conscience. As he advanced in his career, this personality trait became more and more evident. I was perhaps the only witness within the portals of the Ministry of Defence when in 1988, at the summit of power and authority, he walked into the office of the late General D. S. Attygalla, Secretary of Defence, to submit his letter of resignation. He expressed his disapproval of the promotion of certain senior superintendents to the rank of DIG, in violation of the line of seniority.
The General, shocked that an IGP was prepared to resign, suggested he proceed as an envoy overseas. I vividly remember Cyril's reply: "Sir, I have not taken a decision to resign to look for an ambassadorial post."
This selfless decision showed the stuff he was made of. His sacrifice deserves the highest accolades, for he chose obscurity to glamour and fame, not when his interests were affected, but when those of the service were. By his sacrifice, he exemplified courage and selflessness.
Cyril was unrivalled for moral fibre, courage, conviction and an unflinching sense of justice. Since independence in 1948, and apart from Osmund De Silva, he was perhaps the only IGP to demonstrate the courage of his convictions and leave office on a matter of principle. He belonged to that elite band of officers who included Osmund De Silva, Eleric Abeygoonewardene, Sidney de Soyza and C. C. Dissanayake.
Cyril took up his duties within a framework that expected him to be complicit and compliant with unreasonable directives and dictates. He refused to be caged and chained within such a frame. He broke out of it to assert his right to stand up for his convictions.
Merril Gunaratne
He was in a class apart and maintained the diginity of the service
Donald Mendis 
The fifth death anniversary of Police Officer and gentleman Donald Mendis falls this year. A man of the people, he was honest and impeccable and loved by all.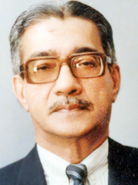 Mr. Mendis never associated with the underworld Tzars, nincompoop politicians or anyone who would tarnish the image of the Police Force. The monuments in his name are a clear manifestation of the high esteem he was held in. The present generation would do well to emulate his example.
I first met Mr. Mendis in 1972 when he was an Inspector and I was training at the Police College, Kalutara, as a Probationary Sub-Inspector. He was an affable lecturer who had a broad knowledge of law enforcement. He was also up to date with new Law Reports and Departmental Orders.
His lectures in flawless English were filled with anecdotes of various case records and quotable quotes while those on the essence of human values were commendable.
Whenever we had leisure time, we would watch Mr. Mendis, a mentor in Police Sciences conducting lectures for novice Sinhala ASPs with a rudimentary knowledge of English. He guided and looked after them showing them how to uphold the dignity of the Police Service. At that time, Mr. Mendis was below them in rank but it showed that it is not "titles that reflect honour in men, but men on their titles".
Mr. Mendis who was born on May 3, 1933 hailed from Moratuwa. He had his education at Prince of Wales College where he excelled in rugby and football. He was also a bright student. He joined the Police Department as a Sub-Inspector in 1957. He married Pat, as he affectionately called her. Their two sons Fredrick who was a Captain in the army died in action, while Ryan is domiciled in America.
Mr. Mendis helped the needy, expecting no return. He stood tall above the rest of his colleagues. He was never a stooge or lackey of those higher in rank, neither did he grovel before politicians for cheap gain. He called a spade a spade and stood by what he thought was right. While some police officers sought material gains, Mr. Mendis kept his hands clean.
He retired as a Senior Superintendent of Police and could not reach the position of Deputy Inspector General, a rank he truly deserved. After retirement, he joined the Sugar Company at Hingurana when I was serving at the Pelawatte Sugar Corporation after premature retirement.
Mr. Mendis, a versatile Police Officer, will be admired and remembered as an honourable and distinguished son of Sri Lanka.
Sarath Dhanapala
Our lives were seasoned with our parents' love
D. J. (IRA) and Gene Ameresekere 
We remember with love and gratitude our late parents D. J. (Ira) and Gene Ameresekere on their 65th wedding anniversary on August 28.
We recall the days, not so very long ago, when we sat on your knee and listened with rapt gaze to every word you said; the wonderful trips of our childhood – the hills we climbed together, the warm sunny days and chilly nights, the misty morns and starlit picnics, the baths in warm rivers by gushing waterfalls, the long walks along gravel roads and grassy gardens and stops at scenic spots.
We recall the heavenly Christmas cakes you made that tasted more delicious than any other because it was seasoned with your love.
When we grew to adulthood, you were always there with gentle advice whenever needed, showing us by the example of your lives that the greatest test we have to face is how we answer Christ when we meet Him face to face.
You taught us the values of honesty, kindness, caring and love. These values have nurtured and shaped our ways and made us aware of the wonder of God and of you.
For all these and more, we thank you, Ammi and Thaaththi.
-The children
To meet generous, warm-hearted 'Mynee' was to make a friend for life
Sharifa Hassan
"When someone you love becomes a memory, the memory becomes a treasure."
I pen these lines in memory of a person I truly respected and admired. It took me a while to put my thoughts together to write this appreciation, because Sharifa has left an indelible memory.
Sharifa Hassan nee Rowff Salih, who passed away in the month of Ramazan, was known for her generosity of heart and goodness of spirit. I thank Allah that He gave me and my youngest sister Hannah the opportunity to meet her. We associated with her for the short span of three years. Her eldest son Malik married my niece Sara and it was after this that we began associating with her.
From the first day we met, she acted like she had known us all her life. That was the kind of relationship she established with everyone. Of course, she was known to my family and my eldest sister Haniya knew her very well because they had been neighbours and had spent great times together. But we were too young to know her at the time.
I can imagine what an impact she would have had in her young days. She was a great raconteur and the stories she regaled us with were incredible. It seemed that there was no one in Colombo she did not know.
She was ever ready to have a good laugh and enjoy herself, even though she was physically restricted. After I got to know her, a Sunday would not pass without her giving me a telephone call and then we took turns to call each other on Sundays. Her bye… bye… bye… at the end of a call continues to sound in my head.
Educated at CMS Ladies' College, Sharifa was a proud "Elcee-ite", and had a wealth of knowledge. She loved to regale us with her schoolday antics and didn't she make us laugh! Zinufa, her cousin, told me how good a sportswoman Sharifa was, how she took part in sprints and hurdles at school, and how, when they lived on Flower Road, she would sprint in any race and end up the winner.
Sharifa wanted my sister and me to call her "Mynee", after my niece married her son. Although many years our senior, she would come down to our level and entertain us no end. Sharifa, known as "Chappa" to her close family, was the matriarch in her family, being the eldest of seven. She was proud of her family. I think her favourite was her youngest brother, Imroze, whom she always talked about. This time around too she was talking about the gifts he had given her for Ramazan, describing them in detail.
Her children Malik and Imran were her prized possessions. She never bragged about them but silently admired them. Others would tell us about her children's achievements and excellent qualities. Imran is, of course, well-known in media circles.
I admired her relationship with her two daughters-in-law, Safra and Sara. She wanted them to call her Mamma and she was a good "mother" to them. It was not the usual mother-in-law relationship. It was much more than that. I always thought I should emulate her when I became a mother-in-law some day.
In her association with people, money and status never came into the picture; it was the relationship that mattered.
Her granddaughter Amaani and grandson Amaan were the love of her life. Amaani is very much like her grandmother and Sharifa was well aware of it and was immensely happy.
May Almighty Allah grant her Jennathul Firdhouse.
"For death is no more than a turning of us over from time to eternity."– William Penn
 Fahima Farisz
Badulla sports will not be the same without our local hero
VT, a household name to Badulla's sports-loving citizens, is no more.VT was an extraordinary person. He was polite and intelligent, as well as down-to-earth and humble. He was an outstanding sportsman who won many trophies for his Alma Mater, Uva College.
VT represented Badulla District in soccer and hockey for many years and captained these teams on many occasions. He was also a good cricketer and athlete. He later became a Class 1 Soccer Referee and a FIFA member. He was a one-time President of the Badulla District Football Referees' Association.
He was also an accomplished sports correspondent for Uva.The eldest son in a family of eight, he shouldered family responsibilities and shared the family burden with his father.
On leaving school, VT joined the Colombo Commercial Company, Badulla branch, as a junior staff member and retired as Chief Clerk after serving there for 35 years.
As his cousin, I had the privilege of associating with VT from childhood. I looked up to him as a hero and role model.
VT was blessed to see his four lovely daughters settled in life and lived to enjoy the company of his grandchildren.
VT leaves behind his beloved wife, Devi Akka, his daughters and sons-in-law, grandchildren, brothers, sisters and of course his fans.
We pray for his soul.
Rajah Parthiban
Follow @timesonlinelk
comments powered by

Disqus