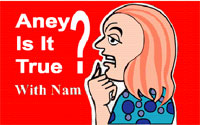 A girl who is Asia's tallest netball player is up in arms against a decision not to send her to Singapore to play in the Singapore team against New Zealand. The local authorities are of the opinion that she may not return and it might be Sri Lanka's loss. The fact is she has been invited to play in the Singapore team together with another netballer and they will be paid handsomely for their efforts as well. The strange twist in this case is that she was a demure and backward girl when she first entered the netball field and now she is dictating terms to those in control!
Petrol bill from Chilaw
The Bradby is long over and it is a well known that Royal triumphed well and truly. But now the officiating body is bombarded with a petrol bill for Rs. 8,000 by a top official who had officiated at the game. What is more the bill is from petrol shed in Chilaw and that too is a photo-copy! When questioned why the photo-copy, the reply was that he had lost the original. How careless can one get?
Trainer shy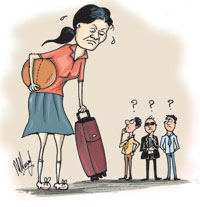 Six schoolboys have been included in a rugby pool to attend a leading contest in the near future. However all six lads have not attended practices. The talk doing the rounds is that they are fighting shy of a leading trainer. These six are certainly the top of the pick and deserve the national jersey but to be deprived of it because of this trainer… it is a pity!
Cricket coach, not interested
Women's cricket is on the up these days due to the commitment put in by the cricketers. However the Sports Ministry has received two petitions – one from the parents of the cricketers and the other from the cricketers themselves who claim that the coach is simply NOT interested in training them. Why this lethargy we wonder?
Second hand treatment
Two cases have been filed – one in the Labour Court and the other for Human Rights – by a Division Two officials in the cricketing field due to the second hand treatment they have been receiving. A well known commentator, who is also a top level umpire, has also joined to seek compensation.
Certificate blunder
The John Tarbat is the leading schools athletic event. A girl athlete who finished fourth at the junior hurdles was awarded a certificate for having finished eighth! Officials are in frenzy these days because this girl is highly connected and they fear that it may be leaked to the top man by the girl's father who possesses a big clout in the rugby field.