What now? A survival guide for life after AL's
View(s):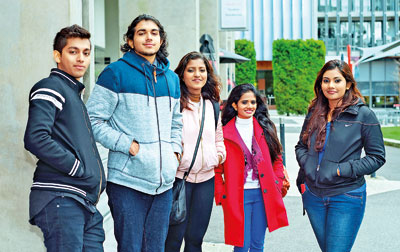 Make a Plan
Now that you have left school behind you the time has come to explore and experience.
Maybe your next step is to travel, study at a university, learn a new skill, find a job, or just explore options for what you want to do with your life. Regardless of what you desire to do, make a plan on how you are going to achieve your goals.
Get Help
AL's would have helped you develop your personality and be more opinionated. However, talking to teachers, parents, or visiting an education, exhibition can help you figure out your next step.
Develop a Dream
Finding the perfect job is the dream. But this will not happen by accident. Finding the perfect job takes perseverance and hard work.
Start experimenting. Explore jobs that might fit. Learn about how you can pursue your talents, interests, and hobbies. Don't limit yourself to traditional job descriptions alone—consider jobs you would love if you realized that they actually existed. Whether you love sports, music, video games, astronomy, reading, mountain biking, fashion, or anything else, learn about jobs connected to things that interest you.
Steve Jobs, former CEO of Apple Inc., gave the advice: "The only way to do great work is to love what you do. If you haven't found it yet, keep looking" (Stanford University Commencement Address, June 12, 2005).
Take It One Day at a Time
Adjusting to new responsibilities and stresses can seem overwhelming if you try and tackle everything at once. Make a list of what you need to work out, then pick one thing at a time to focus on.
Ready to Help You!
The Nawaloka College of Higher studies (NCHS) is a provider of globally recognized higher education qualifications. The brand name 'Nawaloka' is synonymous with reliability and credibility, as it has proved itself through decades in the health care sector.  Located in the heart of Colombo, the NCHS campus consists of modern facilities, providing students with a learning environment on par with international standards.  With a strong commitment to provide high quality education, NCHS is geared to provide you with the advice and guidance needed to succeed in life.
Global Partnerships
NCHS has partnered with the global leaders in education, the Swinburne University of Technology , Ulster University UK as well as the   California State University Monterey Bay, California State University San Marcos, California State University Bakersfield, California State University Sacramento, California State University Northridge, California State University Fresno, California State University Humboldt and the State University of New York at Albany. This enables NCHS to offer a plethora of subjects to the students.
"As NCHS is an affiliated college you are basically students at Swinburne but you have the advantage of getting more help with your studies with one-on-one help from the excellent teaching staff and the smaller class rooms. This also means that you have full access to the blackboard online system from the start. All of this helps to make the transition as smooth as it can be" said Senal Ranaweera who transferred to Melbourne in order to complete his degree in International Business.
Tailor Made Study Programs
At NCHS, students enjoy smaller classes, focused learning and one-on-one time with the teachers, giving every opportunity to succeed in studies.
The study programmes conducted at NCHS are identical to that of Swinburne, Australia, Ulster UK and Cal State and follow the same curriculum, methods of teaching and evaluations, ensuring high quality and international standards. These identical industry-informed and industry-engaged study programmes at NCHS are specially designed to combine rigorous academic studies with practical knowledge essential for the academic and career success of the students.
To find out more on how you can be a part of the October intake at NCHS in the Colombo or Kandy campus, call 0777 899 998/ 011 5 899 998 or email info@nchs.edu.lk