Most Successful International University Transfer Programme In Sri Lanka
DISCOVER INTERNATIONAL UNIVERISTY TRANSFER OPTIONS AT AMERICAN INTERNATIONAL CAMPUS
View(s):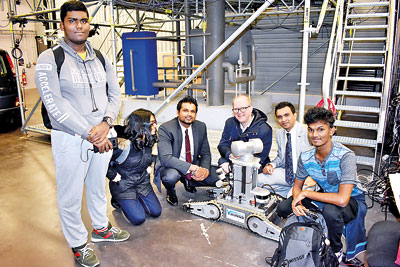 About American international Campus
American International Campus (AIC) is the leader of international university transfer options in Sri Lanka. Being the leader in the transactional education industry with the most number of university partners in the USA, UK, Australia, France, Belarus, Malaysia, today AIC has been recommended by the  Sri Lankan parents as the as the most trusted and successful private campus for international university transfers. AIC is specialized in advising students about advanced, futuristic degree programmes offered by universities working closely with the top brands in the world. Here at AIC we provide personalized and group counseling sessions for students who need assistance in choosing the right degree and the country with research opportunities which drives innovation.
Sri Lanka's most successful university transfer programme
AIC is the only official partner for the most prestigious Grande Ecoles Group in France. each year AIC sends a number of students to superior ecoles in France  which has made AIC transfer programme is the most  successful international university  transfer  in Sri Lanka . Students at AIC experience diversity and get enough exposure during their 2 years of study in Sri Lanka.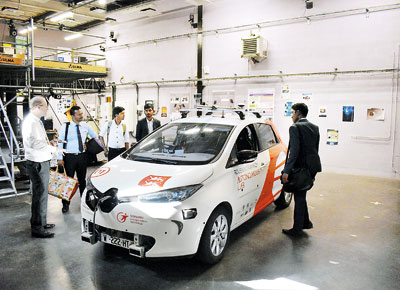 American University Transfer Program (Options )
California State University, Sacramento
University of Toledo , Ohio State
University of Wisconsin Parkside 2+2 Programme
Cleveland State University
Berkley College, New York
Idaho State University
France University Transfer Programme (Options )
ESIGELEC Graduate School of Engineering
EPF Graduate School of Engineering
ESTP Graduate School of Engineering
2+3 Programme
SUP BIOTECH School of Bio tech Engineering
Montpellier Business School
Rennes School of Business
2+2 Programme
IPAC School of Business
 Australian University Transfer
Deakin University,  Australia
1+2 Programme
U.K university transfer ( option )
University of the West of England , BRISTOL
Come visit American International Campus and learn about the most demanding professions and new degree programs which are in demand globally.  Contact 0779779776 for a professional consultation.
Engineering                                                   Business
Aeronautics and Space                                      International business
Mechatronics                                                    Accounting & finance
Building and eco cities (smart cities )                 Human recourses
Energy and environmental                                  Management information technology
Mechanical                                                        Global business
Civil                                                                   Supply chain management
Automotive                                                       International marketing
Electrical and electronic                                      Business analytics
Computer engineering                                       Luxury business
Robotics                                                           Tourism and sports management
Biomedical engineering
Big data
Software
Digital technologies
Chemical engineering
Industrial engineering
Bio Medical Sciences                                General majors
Molecular and cell                                              Physics – Astrophysics
Micro biology                                                    Chemistry
Forensic sciences                                              Mathematics
Biology                                                             Bio Chemistry
Genetics