Mahamaya Girls'' College Kandy and Colombo branch PPA gifts 1.5 million to Ragama Teaching Hospital
View(s):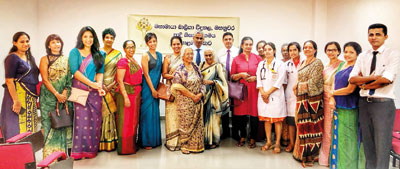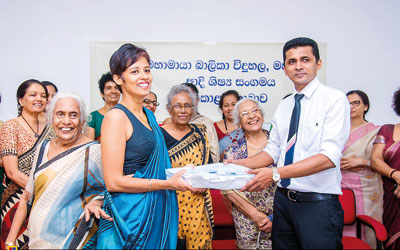 The Colombo branch of the Kandy Mahamaya Girls College Kandy Past Pupils' Association donated a sum of rupees 1.5 million toward the much needed High Dependency Unit or Ward 41 at the Ragama Teaching Hospital. The need for a project of this genus came about after the tragic Easter attacks on the 21st of April this year. The project spearheaded by the multitalented President of the PPA Dr. Sreemali Herath who is a Senior Lecturer in the Open University of Sri Lanka  initiated this project after hearing news of patients being turned back from the Ragama Hospital to the General Hospital Colombo due to lack of beds or critical life saving equipment. The state has failed us in many ways but as an organization with a vision and great enthusiasm and commitment advanced forward to give back to society. The PPA unswerving dedication to this cause is truly amazing. Their zealous loyalty to the school and to give back to the much needed was clearly shown in this project which will be continued in the future.
The PPA of Mahamaya College Kandy decided to donate equipment to the High Dependency Unit (HDU) because it is a ward for people who need more intensive observation, treatment and nursing care than a general ward. The HDU is usually located close to the intensive care, where patients can be cared for more extensively than on a normal ward. The HDU is appropriate for patients who have had major surgery and for those with single organ failure. Many of these units were set up not long ago when hospitals found that a proportion of patients was requiring a level of care that could not be delivered in a normal ward setting. This is thought to be associated with a reduction in mortality. Patients may be admitted to an HDU bed because they are at risk of requiring intensive care admission or as a step down between intensive care and ward base care. These patients need constant and close monitoring and needs support from specific equipment and medications to keep the body functioning normally while they recover.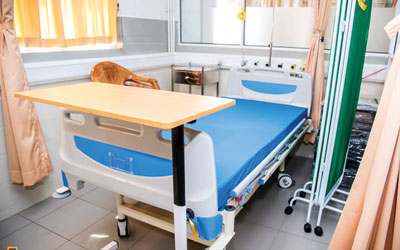 Thus the need to assist the HDU of the Ragama Teaching Hospital was an ideal project supported by the PPA of Mahamaya. The PPA of the school donated emergency beds, critical equipment, saline poles, screens, bedside tables, hospital cupboards, special food trays, essential drugs and various other imperative equipment and tools lacking in the Ragama Teaching Hospital. The HDU provides patients whose conditions are potentially life-threatening and the Unit's head Prof. Rohan Siriwardane was delighted to receive this aid from the past pupils of Mahamaya.
The prestigious Mahamaya Girls' College was established in 1932 by the Sadhachara Kulangana Samithiya led by Lady Sarah Soysa and Chitravo Ratwatte  as a Buddhist Girls' College in Kandy. It was the desire of the founders to train the school girl according to the Buddhist moral values and principals and combine forward thinking approach to suit the modern society. Mahamaya has produced many women who have remained 'unhonored and unsung' by no means feminists, were successful in founding an educational institution which today is a beacon of light to the Kandyan district. Mahamaya will continue to strive forward and produce exemplary projects of this nature which helps and supports people from all walks of life in our island nation.