AOD presents, 'Extraordinary Minds' a one of a kind Open House, at its new home—Colombo Innovation Tower
View(s):
 Colombo to witness the future talent,  education & jobs of tomorrow
 To Continue until 21st Sunday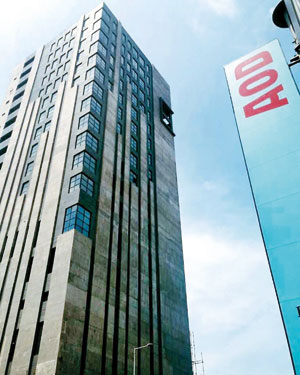 AOD has made some big moves and shakes this year, starting with the major announcement to adopt a groundbreaking interdisciplinary style higher education model, merging studies in design, technology and business. This unprecedented move positioned AOD as a true disruptor in Sri Lankan higher education. Soon after, AOD also announced that it is moving in to a new home at the Colombo Innovation Tower—the latest catalyst space in the city aiming to stimulate local industries by driving innovation. Presenting the first opportunity to experience this all-new AOD; its powerful new degree offer incorporating design, business and tech studies; and the inspiring location in the midst of cutting-edge companies at the Colombo Innovation Tower, AOD will be hosting Extraordinary Minds Open House Weekend on July 20/21. The Extraordinary Minds open house weekend is scheduled to present what is considered the most business and future relevant education model to come out of Sri Lanka, that best responds to the career landscape shifts coming to light within the next decade. AOD has extended an open invitation to after ALs/OLs students and their parents to join this inspiring preview to the future of careers, held at one of Colombo's most groundbreaking innovation spaces.
A new future in jobs is not too far. In fact, even today the ideal job candidate descriptions are vastly different to what they were just five years ago. "Someone great at public speaking; a social media wiz who is also familiar with the art of salesmanship; preferably digitally savvy with coding experience; Added perks for a business major plus, big data analysis skills; throw in some creative thinking, and we've got the ultimate mix." The it-candidate in the future of jobs is starting to sound like a potpourri of skills; and that's exactly the point. The future is interdisciplinary, and success in the next twenty years means having more than one area of expertise. These global shifts have already started affecting the Sri Lankan career landscape too. This is where AOD's recent announcement for an interdisciplinary model for higher education fits right in. Allowing students and parents a 360 degree view of this fresh approach to educating young people, an open house weekend will be held July 20, 21 at the Colombo Innovation Tower where AOD has just moved in to. The two-day event titled 'Extraordinary Minds Open House Weekend' has been specifically designed to create an immersive experience of what interdisciplinary education is all about, and how it ties in with the modern business world's demands.
The most-wanted professionals in 2025
Shedding some light on what it's really like out there for big corporations, businesses and organisations hiring talent right now, Managing Director of Design Corp Group of Companies in Sri Lanka, Lin Gong-Deustchmann shared her viewpoints: "When we look for talent, especially for more middle management to senior roles, we need people who can approach problems in new ways, who can see things from new perspectives and feel confident in trying new ideas. This is where we've really started to value interdisciplinary skill-sets. We want managers who can think like designers, tech experts who understand the economics of successful products and business brains with the ability to think outside the box and work creatively". Lin's thinking echoes what most business leaders are thinking right now; everyone wants an all-rounder. Companies now want employees who can evaluate problems and develop solutions quickly, without supervision and direction; who can tackle all aspects of an entire problem to develop the best solution.
The new approach to education to create tomorrow's professionals
The degree mix that AOD released in April 2019 was a groundbreaking one with studies in technology, design and business. It responds to the needs of a plethora of industries from apparel, tourism, information technology, retail, FMCG, television and film. It was a proposition to study-forward; instead of studying backwards, to prepare for the reality of the job market in 2025. "The idea of 'studying forward' is that you basically stop following the same old technology, business and design courses that were relevant for the 1990's and 2000's, like most students are still doing. If you don't study forward, by the time you graduate, your skills will only get you a low or medium level salary and you will have to work very hard to get past that hurdle, and compete with people who have more updated skills," said Karen MacLeod—the creative director of AOD.
Extraordinary Minds: A weekend to immerse in interdisciplinary experiences
AOD's Extraordinary Minds open house weekend brings interdisciplinary studying and working to the spotlight, and presents them as an immersive experience that students and parents can engage with. The open house weekend allows you to walk in freely to Colombo Innovation Tower and to AOD, and join sessions on career guidance for the interdisciplinary new future, workshops that bridge knowledge in photography, 3D product making, app creation, fashion, styling and branding as well as interesting intersections between education and entertainment like gaming design and fashion show production. The open house weekend will be a rare opportunity to demystify interdisciplinary education, what it means, and the careers that it will open up to you in Sri Lanka and abroad.
If you missed out on this yesterday join us today 21st Sunday, to get in to the league of the extraordinary! at the all new, Colombo Innovation Tower. For more information on workshop schedule and registrations call 077 572 7772,  follow us on Instagram @aod_design or hit AOD.LK.