Back to school and back to normal
View(s):

Most children and adults that were hit by a terrorist attack, show stress reactions the following days or weeks. These are normal reactions to an abnormal situation. Some examples are anxiety, sorrow, mourning, anger, indignation, resentment, blame, shame, helplessness and hopelessness. You may feel blunted, loose interest and pleasure in daily business, or have difficulties to concentrate or to remember things. You may worry a lot, suffer from nightmares, returning thoughts or intrusive memories of the attack. Your body may react as well. You can suffer stressed feelings, fatigue, sleeping problems and physical pain. But even if your reactions are intense, you will probably recover from it soon afterwards.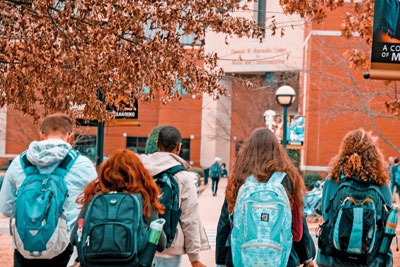 However, it is critical that we return to normal as soon as possible. We need to be ready to go the extra mile and burn the midnight oil, enabling life to normalize and the country to move forwards.
Keep going on as much as possible with your normal
daily activities
That will make you feel in control of the situation. This is also important for the peace and order in your family and for your children. Send your children to school, go to work, and go watch the occasional movie! Talk to adolescents about what happened. Be honest about the situation, but adapt your information to your child's development. Make sure your child feels safe. Meet other people. Do not isolate yourself. Talk to one another.
Be open and communicate
Ask people around you for help if you need it. Do not hide your feelings. Do not pretend nothing happened. Crying is OK, but then pull yourself together and get back to daily life and business.   Sometimes problems seem to be so huge that you don't know where to start. Divide big problems into smaller parts.
Be kind
With the conflict and the religious tension, religious fanatics may try to influence other to boycott brands or shops. Understand that a person does not determine the entire community. Therefore, such actions would have more negative impact that positive.
Be kind to each other. Everyone is hurt and in pain. Smile at each other and remember that united we make Sri Lanka.
Be resilient
Research reveals that, even though acute stress disorder and PTSD do occur for some individuals after a terrorist attack, humans are in fact resilient. As a result, even though terrorist attacks are living nightmares for those who experience them, survivors do move on with their lives.
Majority of individuals affected by terrorist attacks are able to overcome fear and the negative connotations associated with these acts of violence. Research even shows that individuals come together as a community to form a stronger bond after a terrorist attack occurs. This can be seen by communities holding a memorial or vigil. These attacks can bolster a sense of closer ties within neighborhoods, cities, states, countries and even globally, demonstrating that the human race is indeed resilient.
We live in a terrifying world, but in one that has multiple silver linings. Sometimes it is difficult to work through the fear, but it is important to do the best we can, to come together as a community, to express gratitude for the positive things and to look for the silver linings in situations, even in terrorist attacks. After all, history has shown that human resilience wins over terror.