'Sharing the French way of life':
Chef Roth in a culinary tour de force
View(s):
Well-known Chef Roth from Delifrance Paris was brought down to Sri Lanka recently by Delifrance and Softlogic Restaurants (Pvt.) Ltd, the Authorised Franchisee for Delifrance in Sri Lanka, and a fully owned subsidiary of Softlogic Holdings PLC, with the intention of 'sharing the French way of life' among local customers.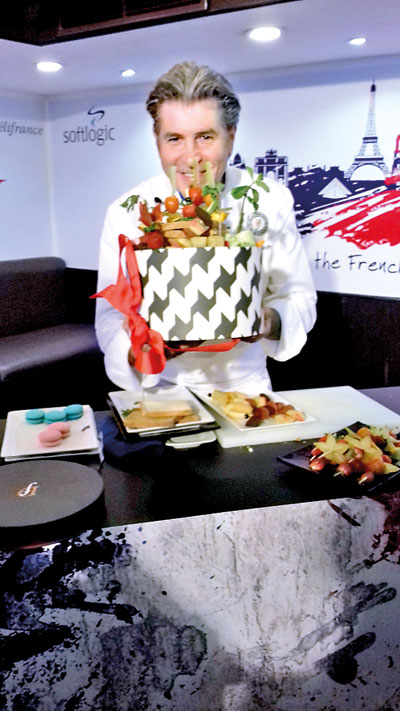 'The recipe of our success is a unique savoir-faire, quality ingredients, passing on good practice to keep our savoir-faire alive, and of course inspiration; our daily bread", said 2 Starred Michelin Chef, Michel Roth, addressing a packed media gathering during his all too brief visit to Sri Lanka. Hailed as a 'boundless source of inspiration for Delifrance', Chef Roth celebrates a 5-year relationship with Delifrance Paris.
Since 1984 Delifrance has emerged as a world leader in bakeries and café-restaurants. Thanks to the legacy of the great mills of Paris built in 1919. Delifrance controls the whole supply chain from the choice of wheat to what is served on your plate. Delifrance makes and supplies 1000s of varieties of bread, viennoiseries, pastries and deli produce to hotels, restaurants and bakeries. "These products are served daily in our shops which are inspired by the French 'savoir de vivre' and Parisian elegance", said Chef Roth
'With the support and expertise of Softlogic, Délifrance is very confident of our capacity to accelerate our development in Sri Lanka. There will be new outlets in the coming months in Colombo and we will start rolling out our "next generation" stores together, in order to share with our guests an even more enticing food and drink offer' said Fabrice Herlax, Chief Marketing and Operations Officer for Delifrance Franchise International in Paris.
'Chef Roth's presence in Sri Lanka signifies the strong relationship between Authorised Franchisee Softlogic and Delifrance, while Delifrance themselves view Sri Lanka as a market with tremendous potential to expand their own unique French baker's cuisine. With growing urbanization in the country and consumers looking for more unique food experiences and offerings, Delifrance is well positioned to capitalize on this market potential, while French cuisine and the café culture is a strong trend in the urban metropolis of Colombo and is, in fact. rapidly growing' said Desiree Karunaratne, Group Marketing Director for Softlogic Holdings.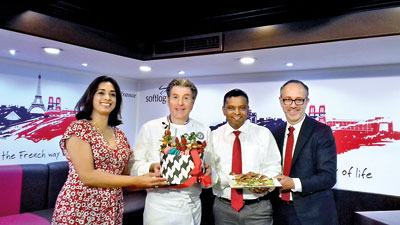 Pioneers in the market of the French Café-boulangerie on an international scale, Delifrance offers a unique combination of French recipes adapted to local taste, and this is exactly what Chef Roth demonstrated. Pain Surprise and the Michel Roth-Croissant Paris-Colombo, were just some of the delectable items he turned out and which were savoured and enjoyed then and there by all present.
Chef Roth's culinary demonstration engaged everyone in a unique experience where they had the opportunity to really appreciate the uniqueness of Delifrance products.
Thanks to its heritage as part of Grands Moulins de Paris, founded in 1919, and owned by the French farmers' agricultural cooperative Vivescia, Delifrance controls the entire value chain from the selection of wheat varieties, right up to the consumer's plate.