Café Nihonbashi opens at The Radh in Kandy
View(s):

When it comes to authentic Japanese classics, no one does it better than Nihonbashi. Now, residents of Kandy can enjoy all this and more at Café Nihonbashi at The Radh.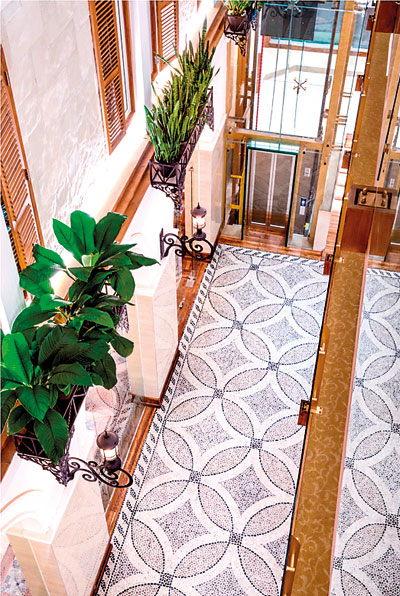 An extension of Nihonbashi, Café Nihonbashi at The Radh in Kandy, offers an indoor seating capacity of fifty guests, and is open for lunch and dinner, serving a selection of Sushi, Sashimi and Tempura, as well as favourites such as Okonomiyaki and Kani Chahan, and a delectable range of Curry Rice and Donburi for rice lovers. An absolute must is the exclusive Bento Box that has been created, and christened the 'Perahera Bento' in honour of the city's iconic Esala Perahera. The box is available for dine in guests as well as for take away.
Speaking at the launch in Kandy, CEO, Nihonbashi, Dharshan Munidasa was quoted in a media release as syaing "Opening Café Nihonbashi is very special. We have been looking at Kandy for the last 20 years and now Kandy has reached its potential, tourism numbers have risen and most importantly we have found great partners in Afzal and his son and their beautiful property – The Radh. Café Nihonbashi strives to serve simple but great Japanese cuisine for the discerning Kandy resident and visiting tourists from all countries."
The newest entrant in the country's ever expanding hospitality industry, The Radh, is a four star property owned and managed by Icon Hotels. Located within the heart of the city, the boutique hotel is just walking distance from the Sri Dalada Maligawa. 'The Radh' refers to Royalty in Kandyan history and is derived from the Sinhala word 'Radala'. As such, it is no surprise that Architect Nandika Denipitiya was inspired by traditional Kandyan design motifs. This tribute to the heritage and cultural majesty of the ancient kingdom is manifest in unique artistic nuances throughout the hotel.
Chairman Icon Hotels Afzal Marikar was also quoted as saying "The Radh is the fulfillment of a long treasured dream. Kandy is the heart of this country. Our ancient hill capital has so much to offer visitors, and The Radh is a tribute to the grandeur of the past and the continuing wonder of the present. I am proud to say that every effort has been made to preserve the cultural identity of our surroundings, and to bring that unique atmosphere within the walls of the property."