"Mang Kelin Minihek" in Negombo and Colombo Controversial black comedy
View(s):

Young playwright Asanka Sayakkara's controversial stage play, "Mang Kelin Minihek" will be staged on October 27 and 28 in Negombo and Colombo.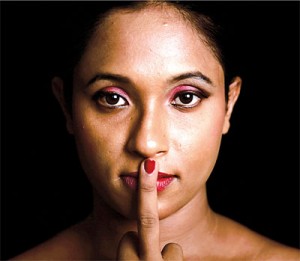 The play will go on the boards at 3.30 pm and 6.45 pm on Oct 27 at the Rukmani Devi Theatre Negombo and at 3.30 pm and 7.00 pm on Oct 28 at the Lionel Wendt Theatre Colombo 07.
A black comedy which is staged under the 'most suitable for adult audience'style, it has created a great storm. The story revolves around a minister and his private secretary where they encounter astonishing incidents in a hotel room that portrays the existence of power and feminism, in a hilarious manner. Samitha Sudeeshwara and Kelum Gamlath play the main two characters.
Tickets for the Negombo show are available at Minal Digital Colour Lab and Rukmani Devi Theatre gate,while tickets for the show at the Lionel Wendt are now available at the theatre gate.
All seats are box planned and the drama shows are organized by Jude Srimal.