Michael Buble dismisses reports of retiring
View(s):

Michael Buble has dismissed reports he was to retire from the music scene after his son's cancer battle. His publicist has said Buble's comments were taken out of context as the singer has no plans to retire. Buble will release his next album 'Heart' on 16th November.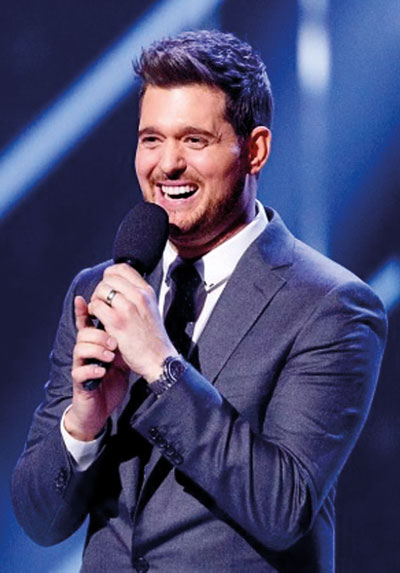 The all-girl group Little Mix will release their fifth album 'LM5' on 16th November. Ahead of it, Little Mix released the reggae inspire single 'Woman Like Me' on 12th October featuring Nicki Minaj which is expected to chart well shortly. They have worked array of top writers and producers on 'LM5'.
The UK singles chart top 10 got a shake up this week. Leading the way is the 20 year old rap artist Dave featuring Fredo who debuted at the No: 1 position with 'Funky Friday'. Apart from the chart topping song, all of the other songs moved places within the top 10. Dave is David Omoregie from Streatham, South London. His rap track was released independently and within the days leading to the chart count down accumulated over 6.7 million audio and video streams. 'Funky Friday' does not have a chorus and is the first song since 'Animals' by Martin Garrix (did not have a chorus) to debut at the top of the UK singles chart. Dave and Fredo a fellow UK rap artist are the first UK rap artists to take a song straight to No: 1 since
'Not Letting Go' by Tinie Tempah in 2015. Further with the change of chart rules it has become only the second song to debut at the top of the UK singles chart this year since 'God's Plan' by Drake. 'Funky Friday' is co- written by Dave with Mervin Bailey, Frazer Smith and Tyrell Paul.
Lady Gaga returned to the UK top 10 singles chart after an absence of five years as her duet 'Shallow' with actor Bradley Cooper crossed over to No: 6 rising from 13.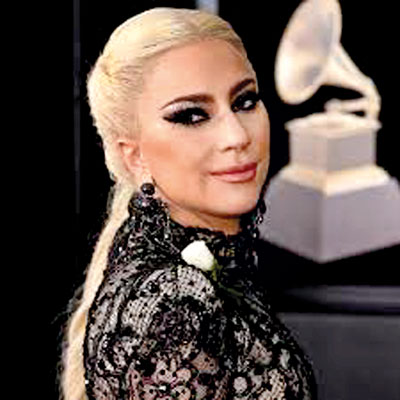 The ballad is taken from the film soundtrack A Star Is Born. Both Gaga and Cooper sing the song in the movie too. The song is Gaga's 12th UK top hit and the first for the actor Bradley Cooper. Lady Gaga's last big UK hit was 'Do what U Want' with R.Kelly in 2013 which peaked at No: 9.
The current members of the band Fleetwood Mac are being sued by former member Lindsey Buckingham. Action was filed on October 9 in the Los Angeles County Superior Court as Buckingham claims his dismissal last February was unfair. He blames his former girlfriend and group member Stevie Nicks for the move. Buckingham is claiming $12 million in dues from a two year tour. Buckingham 69, was replaced by Mike Campbell and Neil Finn. Buckingham joined the Fleetwood Mac in 1975, but was out between 1987 and 1997. He was a member of the Fleetwood Mac when the album 'Rumours' came out which sold 40 million copies worldwide. Meanwhile reports say a spokesman for Fleetwood Mac indicated the band look forward to the Court action.
TW LW
1 – Funky Friday – Dave ft: Fredo
2 1 Promises – Calvin Harris & Sam Smith
3 2 Happier – Marshmello ft: Bastille
4 3 I Love It – Kanye West & Lil Pump
5 6 Let You Love Me – Rita Ora
6 13 Shallow (from A Star Is Born) – Lady Gaga & Bradley Cooper
7 5 In My Mind – Dynoro & Gigi D'Agostino
8 4 Electricity – Silk City ft: Dua Lipa
9 7 All I Am – Jess Glynne
10 9 Lost Without You – Freda Ridings