Sea Legs edgy dance moves in Kandy too
View(s):

A dance troupe from the US, Sea Legs will bring fresh, new, and edgy dance works to the local stage this week performing in Colombo and Kandy from January 10 – 17.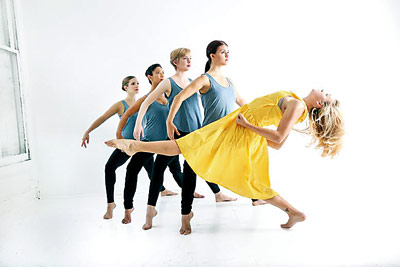 Under the direction of Tikiri Shapiro, a George Mason University School of Dance graduate, Sea Legs is a troupe made of dance artists with backgrounds in modern, jazz, ballet, hip hop etc.
They strive to embody their name "Sea Legs" by adapting to the different places and possibilities dance can offer. Their modern dance stories are woven with influences of contemporary, ballet, jazz, and hip hop.
Sea Legs Dance Adventures is presented by Footwork Events. Sea Legs Dancers will stage two school shows in Hillwood College Kandy on January13 and at Visakha Vidyalaya in Colombo on January 14. The show in Kandy is organized by the Past Pupils Association of Hillwood College.
They will conduct Workshops on the 15th at the Sasakawa Hall, Colombo 3. The workshops will be on 'Introduction to Modern Dance', 'Jazz', 'Ballet', 'Choreography' and 'Yoga'.
The two public shows will be on January 13 at Hillwood College Kandy and the other on January 16 at the Lionel Wendt Theatre, Colombo 7. Tickets will be available at the Lionel Wendt and Palayakaats, Kandy.
For more details please call 0777 777 111 (Colombo) and 0714145775 (Kandy)