Rukshan back to delight his fans
View(s):

Known as the man of many tones, the composer, arranger, multi-instrumentalist and singer Rukshan Perera is ready for his annual concert on Sunday, February 7 at the Bishop's College auditorium.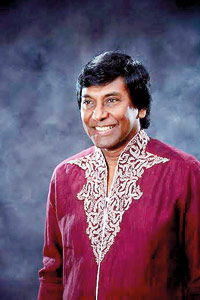 Born to a musical family in the musical town of Moratuwa, Rukshan as a teenager performed with Clarence Wijewardena and the Super Golden Chimes, and then studied jazz under Milt Hinton while in university in New York.
Rukshan who composes and performs in a variety of styles, plays the guitar, harmonica, piano and several other instruments and has delighted audiences for several years, performing at jazz/pop concerts/festivals around the world.
This will be his sixth annual concert since returning to Sri Lanka from the USA, and for those who have yet to experience his magic, this is truly a unique'must see/must feel' performance.
This year's concert is in aid of Sunera Foundation, an approved charity working for the up-liftment of differently-abled young persons in Sri Lanka, using the medium of performing arts, with the intention of integrating them into the society.
Rukshan's fan base has grown. Those who are new to Rukshan's concert series must grab his CD and the live DVD at "Torana" and also check out other live performances on youtube.
Prepare to be blown away with his harmony scat and his unique two-part harmony whistling– another 'Rukshan-creation' which has now become his signature style and must be heard to be believed! Grab your tickets early and be ready to experience his magic on Feb 7th.
Tickets are available at Park Street Mews restaurant and Fashion Optics on Flower Road. For more information call 0112504041/3 or 0773057220.