Tanya's musical dialogue with Beethoven at SOSL Premieres concert
View(s):

Tanya Ekanayaka is certainly a fan of Beethoven.  So much so, that her own compositions for piano incorporate many musical patterns characteristic of Beethoven's musical language. Her recent solo piano performances in London, Edinburgh and Washington DC, all featured sonatas by Beethoven on the programme. If this indicates the pianist's confidence in being able to communicate something to an audience through this music, then we are fortunate; for Tanya will be performing Beethoven's Piano Concerto No.3 to Colombo audiences on November 10 in collaboration with the Symphony Orchestra of Sri Lanka (SOSL).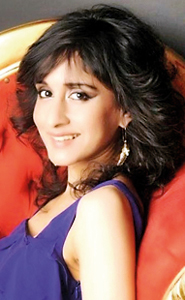 The well-known Piano Concerto No.3 is a relatively early composition, first performed by the 32-year-old Beethoven himself, when he was known more as a brilliant pianist than as a composer, and when his hearing was still mostly intact. Beethoven's musical debt to Haydn (whom he had studied under), and Mozart (whom he tried to emulate to please the Viennese public) are evident in the structure of the composition and its uncomplicated melodies, but the dark, dramatic underpinnings of the concerto anticipate the emotional and technical characteristics that Beethoven's later compositions would become known for.
In  addition to Tanya's performance, the visiting guest conductor at the SOSL's Premieres concert, Keiko Kobayashi will also be conducting the SOSL in Johann Strauss II's 'Overture to "Die Fledermaus"', J. Massenet's Suite no. 4 in D major ''Scènes picttoresques", and the world premiere of a new composition by the well known Japanese composer, Eiji Suzuki.
The Premieres concert will be on November 10 at 7 p.m., at the Ladies' College Hall. Tickets are available at the Lionel Wendt box office (tel: 2695794). The concert is sponsored by LOLC and part-sponsored by the Devar Surya Sena Trust. Ms. Kobayashi and Mr. Suzuki are sponsored by the Japan Foundation.
Follow @timesonlinelk
comments powered by

Disqus