Of cyclists, cavaliers and some common cheats
View(s):

Something awkward happens when you finally realise that even your idol has feet of clay. Not that I particularly idolised Lance Armstrong, but there was something strangely strong – even invincible – about this real-life iron man.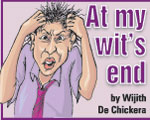 A father of five (above average). An indomitable cancer survivor (rare, for his type: metastasized testicular). The winner of successive Tour de France titles from 1999-2005 (outstanding, exceptional, unprecedented). Then the bubble burst, the cookie crumbled, the ineluctable fates hunted down the hubris-saturated Olympian (personality type, not kind of athlete) and delivered the nemesis.
This week, Armstrong was deemed by the United States Anti Doping Agency (USADA) to have been the kingpin in an extensive performance-enhancing drugs scheme involving other cyclists, his acolytes, an unbeatable team. USADA declared Team Armstrong and Lance to have taken steroids, blood boosters, and illicit blood transfusions. In response, the International Cycling Union (UCI) stripped the athletic Titan of his seven Tour de France titles, unseating the most celebrated cyclist in the history of the event and arguably the sport itself (sorry, Eddie Merckx!).
Few of Armstrong's compatriots and co-stars in the competitive arena mourned his fall. In fact, some may have precipitated his disgrace, with one former teammate claiming that the leader of the Armstrong team's pack coerced him into doping. Ten other colleagues testified against Lance in an exposé that has rocked god-upped athletes to their roots.
The UCI chief appeared righteously indignant: denouncing Armstrong, and declaring that the recent poster boy of the Tour de France (Merckx won it 'only' five times) deserved to be forgotten – for he has no further place in the past or future of the sport. The director of demonstrably the world's most gruelling and high-profile cycling event averred that he did not consider Armstrong a seven-time champion of the Tour, although no runners-up will be bestowed with the honour in his stead. At home, a fan dejectedly posted this message on a social-media network: "Lance, you've broken a million hearts."
Armstrong appeared unrepentant. He has, since less than a fortnight ago, removed any reference to his Tour victories on his Twitter profile. Previously it read: "Father of five amazing kids, seven-times Tour de France winner, full-time cancer fighter, part-time tri-athlete." Now that the Tour laurels (to say nothing of lucrative endorsements by Nike, Oakley, et al.) have been untimely ripped off the conqueror's crown, his social-media 'coat-of-arms' carries a streamlined version: "Raising my five kids. Fighting cancer. Swimming, biking, running, and golfing whenever I can."
And although he staunchly rejects all allegations of doping, Armstrong says that for now he will not contest the agency's decision – although Lance turned a corner at speed by hinting that in a cycling cosmos where everyone self-dopes, he would be a dope not to do so himself. How are the mighty fallen.
Armstrong's sordid tale reminds me of another Lance of another era: Lancelot of the Lake (du Lac), whose own 'Tour de France' consisted of being a knight-errant with a legendary international reputation.
Sir Thomas Malory, one of his many chroniclers, says of that Lance in his celebrated Le Morte D'Arthur: "Thou wert the meekest man that ever ate in hall among ladies. Thou wert also the sternest knight to thy mortal foe that ever put spear in the rest."
C. S. Lewis pictured Lancelot as a man of blood and iron, a man familiar with the sight of smashed faces and the ragged stumps of lopped-off limbs; but Lewis also maintained that Lancelot was a demure, almost maiden-like, guest in Camelot's great banquet hall: a gentle, modest, unobtrusive man. Launcelot du Lac was not "a compromise" or "a happy mean between ferocity and meekness" – rather, he was fierce to the nth and meek to the nth. When he heard that he had been pronounced by King Arthur as "the best knight in the world" (Chapter XIX Verse V), that Lance wept… and there any resemblance to this Lance ends. That Lance – when he stole Guinevere's heart – cheated his god, his king, his lover and his peers; and himself of his honour, his sense of justice, his noble identity, his integrity as a champion. End of that chapter. Worse, end of story.
Now, gentle reader, you are probably at your wit's end wondering what this Lance has to do with that Lance. It's human nature, pure and simple – though human nature is never pure and rarely simple. We all (idols, idolaters, Olympians, Prometheans, Titans) cheat at one time or other, or at least have a tendency to consider taking that short cut to glory. Who among you, O faithful, has not been tempted to cheat at a test, in a crisis, on the matter of a little white lie? There, there. The story of the two Lances should both cheer and sober us. Be a man, dear. (Or a woman. Or child. As may be appropriate.)
Cyclists and cavaliers (chevaliers, cavalry-men, cowboys – whatever), we subscribe to the same fallen race. To truly cross the finish line is not to do it first, fastest, fiercest, or most furiously in denial. Some may trust in horses, some may trust in cycles; but the real heroes of the eternal ages place their faith in the innately human capacity (some may say it is divine grace to be able to do so) to confess, repent, and be restored. Do it now, before the dope-testers or drug-busters get to you. You have only you to hold you accountable.
Follow @timesonlinelk
comments powered by

Disqus