Be a winner with an American University Degree
Start your university degree pending A/Level results
View(s):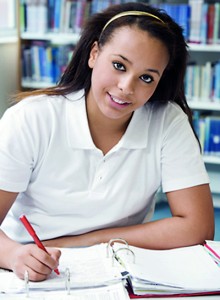 Are you wondering what to do with your child's future after the exams? Your decision today will affect not only their future careers but also the success or failure of their whole lives. In an increasingly competitive job market, your child will be competing with highly talented and skilled internationally qualified graduates with right education behind them. Employers will demand not just any university education qualification, but for an internationally recognized degree which can guarantee them high quality employees.
Join, pending results and save time
Students pending A/Level results can commence their university degree immediately after their exams without any preparatory courses. Joining pending results gives the students the opportunity to enter university and get a foreign degree and save time.
Save 80% of the cost of the degree
Completing the entire degree in Sri Lanka gives the students and the parents the opportunity to save thousands of rupees that they would have spent if they choose to go overseas directly. For one fourth of the cost students are now eligible to complete an internal American degree in areas of Management, Marketing, International Business, Finance, Psychology and Pre- Medical science.
Top universities and internal degrees
Two leading American universities award the full bachelors degree programmes in Sri Lanka under direct university supervision at ANC Education – Sri Lanka. Missouri University of Science & Technology (Missouri S&T), recently ranked No. 5 in the Engineering /Science /Technology area, and Northwood University, a top specialized American business university, offer a range of different Bachelor Degrees for students after A/Levels. With Missouri S&T and Northwood University students get the opportunity to develop the skills and knowledge required for personal success in their chosen career fields with high employment demand both now and in the future.
True university experience
At ANC Education, you will have a true university experience. This means internationally-trained faculty delivering fully accredited degree programmes utilizing internationally-recognized education methodologies in facilities built to partner university standards.
Affordable success
Your education is an investment which you make for life and with ANC Education it's an investment you can truly afford. Moderate fees combined with flexible payment plans bring this quality education and assures within easy financial reach of most families.
Top jobs and great careers
ANC Education is focussed on helping you get the best jobs as well as the best education. Our degrees are industry relevant, combining academic quality in the classroom with the opportunity to put that education to work through projects, internships, and other real-life practical experiences.
Option of final year study abroad
For students who are looking to go overseas and with limited funds can join the degree program and complete the final year in the US home campus. This option allows students to receive the Optional Practical Training (OPT) programme which will give them the opportunity to work in the USA. The
following degree programs can be completed in the home campus. 
Economics
Entrepreneurship
Fashion Marketing & Management
Hotel, Restaurant & Resort Management
Advertising & Marketing
Information Science & Technology
Internships and industry visits
ANC Education students are given the opportunity to engage in internships while doing the degree program. Most students visit local and regional companies / organisations to obtain relevant exposure. This gives them the opportunity to get valuable industry exposure and employment related skills essential in the job market.
For more information and admissions
The next semester of the ANC American University degree program commence in few weeks time. Pending A/Level students now have the unique opportunity to complete their entire bachelor's degree within just 3 years. The flexibility of the program allows students to enrol with pending results to save time and opportunities. For information on degree programs and career advice for international as well as local employment please contact Jani on 0777 517517. You can also visit us at ANC Education, 308-310, R.A. De Mel Mawatha, Colombo 03 to get more information about degrees, careers, and course fees.
Follow @timesonlinelk
comments powered by

Disqus