Appreciations
View(s):

Lessons from JF's life and death

Jayantha Fernando

I only came to really know JF in the last five years of his life. Because my memory is weak, I can only recall snippets of great stories about a man who led an exceptional life.

A short history I know of JF is as follows. He was the youngest of four children with a large age gap between him and his eldest brother Lancelot. Lancelot went to Cambridge, and I asked JF why he wasn't pushed in the same direction. He said his eldest brother was keen for him to go, but he was way more interested in competitive sports in Sri Lanka. I have been told by several of his contemporaries that he was one of the exceptional athletes of his vintage in Ceylon. He played many sports and excelled at them all.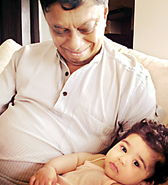 It was this mastery of sport which continued to define his personality even up to his death. When I got to know him he was done with sports. His eye had been bashed up in a squash match, his fingers were becoming arthritic, and little did he know, he had a ticking time bomb called an aneurysm in his brain. Although he played no sports at 74, he was as fierce a competitor as I have ever encountered. He wanted to win and would never back down from a challenge. In the face of an undefeatable adversary he was absolutely fearless. Sometimes I think he took the story of David and Goliath too seriously.
This fearlessness got him into disputes with Sri Lanka's most powerful tycoons who were good friends turned adversaries. He took on tycoons, banks, thugs, and even billion dollar companies. All these foes were once his friends, but business in Sri Lanka was tough, and several of his friends let him down. I must say, many people close to him over the years had let him down, but it did little to dash his optimism. He was a trusting man, and initially looked at every person in a positive light, much the opposite of myself.
I read somewhere that in business it is important to always either be a mentor or to be mentored. From my conversations with JF, I think his most influential business mentor was Mark Bostock, the former storied chairman of John Keells. He said that at one point, Bostock would take him everywhere, even to clubs where it was whites only. He told me many details about the lessons Bostock taught him, but my memory is weak, and I am so sad that I cannot recall the fascinating specifics. What I do remember is that Bostock taught JF a great deal in a short period of time. He was forced to learn about tea from the lowest levels, so that he would know each intricate aspect of the business and the staff he would one day have to manage. Bostock was truly a great trainer and mentor. Today I am sure he would be called a management guru. JF would go on to mentor many people himself even into his later years, and I wonder if it was Bostock's training that made him subconsciously do this. When JF left John Keells to join his brothers in business, Bostock was quite disappointed, as he had put so much effort in mentoring JF. Bostock would then go on to find a new Ceylonese to be his prodigy, and JF became a part of H. W. Cave and Company.
Now that I have had time for some reflection, I think that I unknowingly was the beneficiary of JF's subconscious mentoring. Although I never worked with him — I frankly don't think I would have ever been able to keep his pace — I had learned a great deal through my interactions with JF. I deeply studied him. I felt I knew many of his strengths and weaknesses, and through them I learned my own strengths and weaknesses. I so wish I knew him when I was younger so I could have learned much more.
JF, in his last year, was mentally distant from all things material, and his mind was relatively free. He had settled all his cases (a good friend of his apparently said he was actually one of Sri Lanka's most active litigants!).
His ongoing tea business became financially irrelevant to his family, he was doing it just for sport. Suddenly he had no real adversary to fight, no major problem to solve, or obstacle to climb. It must have been a different feeling for JF not to have a major challenge in front of him.
Then, as fate would have it, he collapsed while on his daily walk and knocked out his front tooth. He was bleeding profusely, but to him the pain was no big deal and he picked up the tooth and walked home. It was a blackout of sorts. It took him a few days to come to the conclusion that he actually blacked out, instead of merely tripping on an uneven pavement as many of us have done before. In his meticulous way, he went back to examine the pavement just to make sure.
Then, he agreed to do something very unusual. He checked himself into the hospital for testing to find out if there was anything wrong. He discovered an aneurysm in his brain. This was to be his last fight. He was preparing for battle by getting ready to see a multitude of doctors for their expert opinions. He was meticulously putting together the pieces of the puzzle, like Bostock trained him to do. He was also praying a great deal. Maybe, for the first time in a long while, he was scared. Who wouldn't be at the thought of brain surgery? Even the fearless JF must have felt apprehension.
Unlike what many thought, he was actually on top of his health problem. He was studying his condition, and getting opinions. He had no reason to believe he was in imminent danger as the cat-scan angiography had shown no evidence of the aneurysm leaking, and he had no symptoms aside for his blackout, which was (at the time) not definitively connected to the aneurysm. He had an appointment with a neurosurgeon for an opinion on Friday September 7. (just two weeks after his fall).
A day before his neurosurgical consultation, on Thursday September 6, my dad told me JF was coming to lunch. This was unusual, as I cannot remember JF ever coming to lunch to our place on a weekday. Before he came over Shyamica had taken his picture. JF had just had his teeth done and was all smiles. Strangely, over JF's head in the background of the photo, is a picture of Jesus Christ. JF walked in the door of our apartment and did another unusual thing. While my dad was about to greet him, he immediately said to excuse him for a second and he went in to see his six-month-old grandson. He made a specific moment of it that was strange, unmistakable, and very uncharacteristic.
Our conversation at lunch then included the regular banter about the government and then it got on to the topic of his teeth. I said I couldn't believe how good he looked. He was concerned that the teeth were too white! Then there was some discussion about his health issues, and he had proclaimed that he was ready for death. Shyamica said that death is fine, but he needed to take care of his health so that his death would not include suffering.
I can't remember the sequence exactly, but very shortly after he got a debilitating headache. My dad sensed something was wrong and told him to move a few feet over to the couch. After he sat down the headache was not letting up but getting worse. A few seconds later I suggested he lie down on the couch and as he got up to do so, he became unsteady, and I helped him over. Just before he got to the couch, that last thing he told me was that severe headache was a symptom that the aneurysm has burst. I told him we were on top of it and calling an ambulance.
I can't help but think that at this point he probably knew he was about to meet his Maker. Shortly after, he was having trouble breathing, and a few minutes later lost consciousness for the last time. To me, I looked into his dilated eyes, with a slight tear going down the side of his face, and felt he was dead on our couch. Oddly, throughout the ordeal I was never really scared. My dad is a doctor, and his presence calmed me, and I was confident to follow his leadership of the crisis. I think I was also calm because I knew JF was prepared to die, and that any pain he was suffering he could easily take. In fact, he should have been a boxer because that man could take any punch. He was a strong man even at 74. The aneurysm had hit him hard, and in retrospect, I feel he was dead on our couch. Knocked out by a fatal blow.
It was actually a noble demise for JF. I can't help but think it was scripted in some spiritual way. JF's last photo with his Saviour in the background, hours later his last forceful act to see his new grandson, followed by his last supper with Shyamica. He lost consciousness on the very couch that we all spent so much time on. When I lie on the couch I now think of him.
A few hours after the fatal blow, when JF was comatose after brain surgery, I put his grandson (who had observed JF's last moments) on the same couch.
While I was looking at my son Arthur, in the same position where JF had died a few hours earlier, I was staring at this angelic child, looking for clues of JF in him. Would he be a star athlete? Would he be fearless…a David against Goliath? Would he be blessed with the gift of faith? Would he ever comprehend the exceptional man who died on this same couch?
To my son, Arthur Ranjan Hulugalle, grandson of Christopher Jayantha Shane Fernando… if one day you ever read this… know this… if by the grace of God you would someday become half the man your Grandfather was, you would make me so unimaginably proud.
Ranjan Hulugalle Jr.
The pioneer who took printing to new heights
Nihal Ranasinghe
Death underlines the fact that our time here is limited. If we are to make a difference, we should contribute positively to the human experience. Acts of kindness go a long way to making a life well lived, in the little time allotted to each of us.
Nihal Ranasinghe – printer, supplier, past president of the Sri Lanka Association of Printers (1986-'89) departed this life, leaving lots of good memories. Nihal hosted a Past Presidents Forum in 2010 at his residence in Gregory's Road. Nihal headed the forum, and we shared many thoughts on supporting and contributing to the printing industry.
Speaking about Nihal's leadership qualities, past president (''96-'97) Ranjith Gunaratne said:
"Nihal was one of the best human beings I have ever come across – a soft-spoken person, yet with a great ability to get work done. It was he who encouraged me to join the executive committee of the SLAP as Treasurer in 1985. Since then, I served the SLAP for more than 12 years. Nihal filled a gap of two generations. He was in the Exco – together with Mr. Nanda Fernando, as two of the youngest members in the association, when my late father – one of the SLAP's founder members – was serving as Treasurer.
"Most of the events in the SLAP calendar were started during Nihal's term as president: Calendar Exhibition; Awards Presentation; Members' Directory; Members' Outing; Organised Tours to International Trade Fairs, to name a few. I remember organising tours to Bangkok and Birmingham during his term as president in '87/'88. The fact that Nihal was awarded the prestigious lifetime award by the SLAP a few years back is proof of this.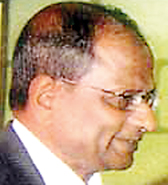 "He negotiated with the Government and the Tariff Commission to reduce the import duty on coated paper and board, against the very powerful opposition of the National Paper Corporation. Nevertheless, he was a great friend of the then chairman of the National Paper Corporation, and succeeded in getting the entire SLAP committee invited to the Embilipitiya paper mill for a weekend, and the chairman was with us throughout our stay.
"During his time, Nihal introduced the idea of holding committee meetings at members' homes. This practice brought a lot of warmth, as we got to know the families. Those bonds were very pleasant and are still very much alive after all these years. Thanks to Nihal, the families have formed strong friendships.
"Nihal was a perfectionist, with a great capacity for work. He ran the SLAP very professionally, ensuring all activities were carried out strictly as scheduled. It was during his term that we employed our first ever Administrative Secretary, Mr. Joachim. Nihal firmly believed the SLAP should be run as a professional body.
"To me, Nihal was a role model from both a professional and a personal perspective: on the professional side, his leadership qualities, attention to detail and public relations he maintained with everyone around him as SLAP President; on the personal side, his dedication to his family.
"He was also a very active member of the Lions Club where he spearheaded many voluntary projects in remote areas to help the poor and less privileged. He and his wife Kalyani were very much involved in a programme to provide artificial legs from the Jaipur Foot Programme for soldiers who had lost their legs during the war.
"When he started to play golf, he was very focused and worked hard to improve his game. Whatever he embarked on, he gave it his best shot.
"Nihal enjoyed life to the full. He was a great fighter to the end. With Nihal's demise, we have lost a very dear friend, colleague, and mentor."
Nihal served at A.F. Jones before he met Kalyani, daughter of Sirisoma Ranasinghe, owner of Swastika Press. He studied printing at the Ceylon Technical College and the London College of Printers.
We members of the Sri Lanka Association of Printers and entrepreneurs in the printing industry have many lessons to learn from our past members. They contributed to the development of the industry, rather than trying to develop themselves only. This fact was emphasised by Nihal when he said that "there has to be an industry where all the stakeholders think together and act together to achieve greater heights."
Dinesh Kulatunge, Past President, SLAP
Follow @timesonlinelk
comments powered by

Disqus