The shooting of young filmmaker Malaka Dewapriya's maiden direction 'Bahuchithawadiya' (Circumforaneous), a contemporary cinematic experience was completed and it is ready for post production.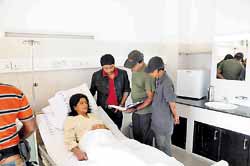 Scripted and directed by Malaka, the film produced by Manohan Nanayakkara with Asia Digital entertainment PVT Ltd has a collection of young and veteran talents including Kalana Gunasekara, Veena Jayakody, Laksman Mendis, Damitha Abeyrathna, Samanalee Fonseka, Sulochana Vithanarachchi, Rajitha Hewathanthrige, Geetha Alahakoon, Prasadini Athapaththu, Nimini Buwaneka and D.B. Gangodathenna in its cast.
The film tackles the issue how the global village has confused the expectations and unrealistic desires of the youth in a world of consumerism. Driven by the phantasmagoric beauty of the developed world, the youth here are striving to find greener pastures in alien cultural and economic worlds. Social networks like Facebook and Skype have provided these youth an opportunity in search of virtual visa to their fantasized worlds.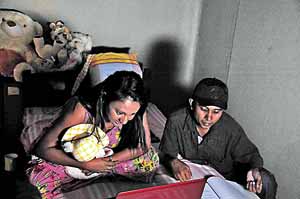 In the technical crew Chithaka Somakeerthi is the cinematographer while Sanjeewa Karunarathne is the set and costume designer and Harsha Disanayaka is the editor. Music by Nuwan Withanage and make up by Suresh Harshajeewa, the production manager is Rohana Warnakulasuriya while production executive is Lalinka Muthukumarana. Jayanth Dharmawardhana did the still photography and W. Ravindra as the production designer and Sanjaya Naullage handled video recording. Vernon Abeysinghe is the assistant director while the line producer of 'Bahuchithawadiya' is Nilukshini Gooneratne
Malaka's makes his dream with 'Bahuchithawadiya'
Malaka came into the limelight of the Sri Lankan cinema industry first as a student filmmaker. Graduated from the University of Colombo, reading the Bachelor of Art under veteran Sri Lankan film maker Dr. Dharmasena Pathiraja, his short films have been internationally acclaimed. He pioneered reestablishing the culture of short films and his short film, 'Life Circle' was screened at the 10th Tel Aviv International Student Film Festival, in, Israel in 2004. His next Short film 'Exchange' was screened in Tokyo Short Shorts Film Festival in Japan 2004. Creating 'Transference' he won the Best "Silver Award" in the Short Films category at the Mumbai International Sport Movies and TV (FICTS) film Festival, held in India, in 2006. He has created nine short films and his works were represented and have won awards from Israel, Japan, Netherlands, USA, Germany, India, Pakistan, Italy, Austria, Indonesia, Bulgaria and Cuba international film festivals .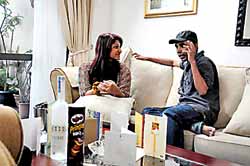 Malaka has been engaged in visual art and Theater field since 1991 and wants to become a composite artiste committed to exploring issues that demand attention. He perceives the world through a critical lens, and wants to intervene in what happens around us through the exploration of socio‐psychological milieu. He has been engaged in a variety of fields in the arts, ranging from film, photography, theater, radio plays and contemporary Video Art. He is trying to blend a variety of styles in his creative production excavating into the complexity of the life of human being, its mind and the society in general. His creation have deeply touched the unenlightened corners of the human mind and the undisclosed spheres of the human society in which the human being is perpetually engaged in a struggle against shackles of political, economic and cultural constructions. After his Graduation in 2005, he won a post graduate scholarship for film video and new media at Akademie Schloss Solitude in Germany 2007. He was also an Asia pacific fellow holder at National Goyang art Studio, Under National museum of Contemporary art Seoul 2009.