The event was an under 17 schools cricket quarter final. Parents, well-wishers and spectators had come a long way to witness the game. The scorers were busy keeping tag on what's happening at the middle of the ground. However, after a break the scorer of one side who was sizzled to say the least, was ordered out of the ground. A little bird whispers that the scorer in question had been bribed by the opposing team to favour the other side and was caught in the act.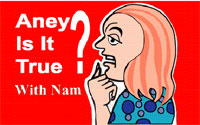 Enjoying every moment
There was a grand function at a popular sports house at Race Course. The chief guest was a top sibling. The people who had gathered at the event were mobbing the sibling and the reason why the function was taking place was forgotten. It is said that all were praising the sibling hoping to be on his good books and the guy at the center was enjoying every moment of it.
Staff cut on Tea Girl
The Citadel is buzzing with the news that a girl who was employed to make tea had been axed because the establishment wants to cut down on extra expenses. However another girl had been taken in place of this axed girl. Now the story goes that this girl is amorously linked with a top guy in a sport and that is why she had been recruited for the job.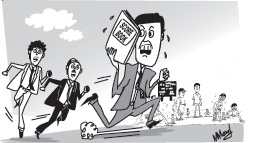 Remote spot
A posh ground that was built in the outskirts of Colombo is having a busy time these days because there has been an order from the top echelons that this particular ground should be used for all sporting events. However sports enthusiasts complain that there is hardly a place to even have a cup of tea in the vicinity as it is in a remote place. In fact no body goes there because of the distance to travel is costly.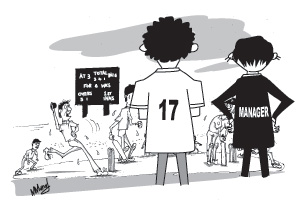 Ass at work
Over now to the house by the Race Course, an outsider was making a big issue, offering balls and gifts to all concerned. In fact he had no business to be there. The top man in the sport noticed this and had the guy thrown out. There is a saying that donkey should not to the job of an ass!
Cool 100,000 as salary
A man who knows nothing about the sport has been appointed to manage a team. This guy is having the backing of a top official who has recommended him to this job. He is said to be drawing a cool salary of Rs. 100,000 per month. How lucky can one get?
They say this man is an acolyte of the seventeen vote man.