Scholarships for USA (Pvt) Ltd (www.scholarshipsforusa.com) proudly presents the Council of International Schools (CIS) Asia Committee who will visit Sri Lanka on the 4th and 5th of October 2011with expectations of expanding international recruitment of high ranking US universities and colleges to outstanding Sri Lankan students.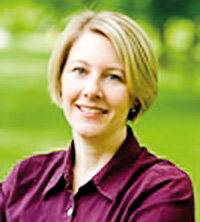 Kristin Crosby Director International Recruitment Washington and Jefferson College and currant Chair Council of International Schools Asia Committee leading the first ever CIS group to Sri Lanka.
The Lankan public is offered the rare chance of meeting the admission officials of the following schools on a one-on-one basis at the CIS Education Fair on 4th October 2011 in the Moonstone and Amethyst Room at the Colombo Hilton from 4.00 pm to 6.30 pm (Free Entrance).
The participating universities and colleges (along with their corresponding officials) of this pioneering visit are as follows:
Pepperdine University (Richard Dawson)
Tufts University (Dan Grayson)

Northeastern University (Darren Conine)

Vanderbilt University (John Nesbitt)

Pennsylvania State University (Mary Adams)

Washington and Jefferson College (Kristin Crosby)

Ohio Wesleyan University (Grace Poling)
The primary aim of this visit is to provide openings to deserving Sri Lankan students to make first hand contact with these leading institutions of US higher education. Scholarships for USA along with the CIS coordinators invite all interested parties to maximize opportunities presented by this unique array of prestigious US universities and colleges and meet key officials to investigate chances of securing admissions/financial aid at top ranking US schools. In addition to the public CIS Education Fair, the delegation will host private fairs in selected Colombo schools (including Asian International School, Overseas School Colombo, Ladies College, British School, Colombo International School, American College of Higher Education and EdUSA) and meet with local authorities on education on 4th and 5th of October 2011.
For more information regarding this tour, please contact Scholarships for USA (PVT) LTD, 57/14 Raja Maha Vihara Mawatha,Pita Kotte, Sri Lanka. Tel: +94-11-2883988, 5024687, 5025448 Email: samamama@sltnet.lk, info@scholarshipsforusa.com Web: www.scholarshipsforusa.com