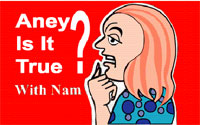 Now those who are appointed to solve the cricket problems are fighting amongst themselves. We hear of an incident of two senior men in white coats who have sought the assistance of the law after -- death threats.
Twist in action
O. Twist who plays with the hard bouncing ball wanted a name included in the team, but the manager stood firm and rejected it. But, then Mr. Twist had abused the manager calling him a 'Queen".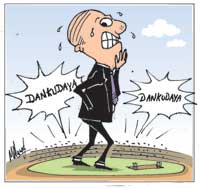 How to get a million
After his deeds overseas, Mr. Builder was given several millions by the VIP. Taking the chance Mr. Builder took another bystander to pose as his coach and bagged another million from the VIP.
'Dankudaya' leaving
The famous dribbler-man, who has given many a moon of his life for the game, now wants to leave the position before time. Why? Because he is now called the 'Dankudaya' by the dribbler fraternity whenever he goes to a forum.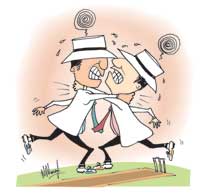 How things happen
The flying cricket coach wants to get two lasses from the national ladies to their fold. But, there is a problem as there is a pending disciplinary case against them. Yet, the coach wants them in. When the case was pointed out to him he said let them have problems outside, but I see to it that they will behave while here.
Objection
The Beach thing is under question again. This time some question as to why they are depicting the devastating Tsunami which was a clear low point in the island's history.
Fine Vision
In a brighter point, we hear when the international community failed to assist the island nation, fine vision assisted the local station to bring the match against the other Indian to our door steps. Well done.