BA (Hons) Fashion, BA (Hons) Interior Design, BA (Hons) Graphic Design
About The Academy of Design (AOD)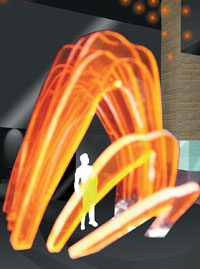 The Academy of Design (AOD) is Sri Lanka's only facility dedicated to design education, giving students an opportunity to obtain a British Bachelors Degree from the Northumbria University, UK. With BA (Hons) programmes in Fashion, Interior Design and Graphics Design, AOD is Sri Lanka's foremost learning centre for Design and Design Education.
Northumbria University
Northumbria is recognised as the UK's Best Modern University and has a rich history of Design Education, turning out some of the UK's most talented design professionals. It has an enviable reputation for producing innovative and highly creative designers who go on to make directional contributions within the international design and business arena. The Northumbria degree programmes are designed to meet the changing needs of industry, delivering relevant cutting edge skills and employing strategic design thinking in response to new developments and emerging business opportunities.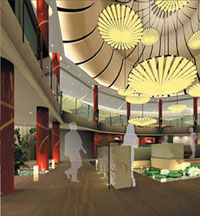 The Teaching Faculty
The teaching faculty at AOD consists of a multi cultural dedicated team of design professionals with International qualifications and exposure in their respective areas. Staff exchange programmes between Northumbria & AOD enables students (through the lectures) to gain further exposure and be up to date with the latest design principles, giving AOD's students an unique and creative cutting edge learning experience in the field of Design
The City Campus Facility
The AOD City Campus facility Dedicated to Design Education is situated in Bambalapitiya on the corner of Duplication Road and Lauries Road and is a learning centre for creative excellence in Sri Lanka. Equipped with large Dedicated Studio spaces accommodating the various Design disciplines, along with specialist Classrooms for lectures, a Digital Design Studio, Computer Labs, Sewing & Pattern Making Studio, Textile & Print Studio, 3D Modelling Studio and an Auditorium are all purpose built to give students an enhanced learning experience as found in any International Campus dedicated to teaching Design.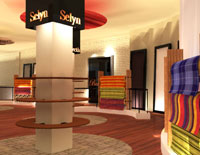 In keeping with an International campus environment, the entire facility is Wi-Fi enabled giving students the flexibility to work from any location and have access to a variety of online resources through their own personal laptops or through the many computer kiosks situated throughout the Student Lounges, the Studio's and the various common spaces within the campus. In addition AOD's students have access to a host of reference material at the dedicated Art & Design Library as well as access to some of the exclusive cutting edge online sites in the field of design and design trends.
Virtual Learning Environment
AOD Virtual Learning Environment (VLE) based on MOODLE, an advanced dynamic learning system used by universities around the world, allows students to interact online with their lectures & fellow students, have access to their assignments, project briefs, handouts & class discussion, resource links and much more, as well as participate in online discussions and the sharing of information and ideas. AOD students will have access to Northumbria VLE further enhancing their experience and exposure.
For more information contact:
The Academy of Design
No. 29 Lauries Road
(Entrance on Duplication Road)
Colombo - 04
Tel: 5867772, 5867773, 5742480, 5742490