Imperial Institute of Higher Education (IIHE), one of the premier private tertiary education providers in Sri Lanka, established in 1996, is re-locating its campus to a building in the heart of Colombo. The location has been selected for student convenience. Re-location facilitates easier access and much more space. IIHE has continuously strived to offer superior quality in study programmes, facilities & student recreational opportunities.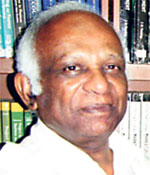 "IIHE has been committed to offer only the BEST in class education opportunities, facilities and programmes to discerning Sri Lankan students throughout the last 14 years. Since we have realized the growing needs of our students the Board and the Management of IIHE has decided to forge ahead with this large investment, to provide a more comfortable and convenient learning environment".
Dr. Thilaka Weerakoon, CEO/Academic Director
IIHE's collaboration with the prestigious, University of Wales is the oldest of its kind in Sri Lanka. UoW is one of the oldest and largest Universities in UK. All programmes offered at IIHE, are validated by the UoW. Even the certificate a student receives at the end of a programme is identical to the one offered to a student studying in Wales itself. Set up in 1996, IIHE has maintained the quality standards set by the University, and QAA of UK.
This has been the key factor for having the longest surviving relationship between a university of international repute & a Sri Lankan institution. IIHE currently offers BSc (Hons) degrees in Business Management & Computing. An MBA positioned to develop Senior Managers is also offered.
IIHE's prime motive is to enrich the learning experience through the provision of cutting edge programmes, excellent faculty and a convenient physical environment. IIHE has already achieved the first two. However, the physical environment required improvement. Hence, the decision to relocate.
Access
Students can easily access the new premises via rail or road as shown in the diagram.
Facilities
There will be spacious, sound proof lecture rooms with multimedia capabilities for the benefit of the students. Dedicated syndicate rooms for group or individual study, a spacious library, well equipped computer labs and dedicated student areas will be made available.
Location also provides easy access to Majestic City, Unity Plaza where amenities for food, stationery shopping and recreation are available. We take this opportunity to invite all prospective students & parents to visit our new campus & experience the facilities first hand, which will opened during the month of October 2009.