The word privatization has always aroused controversy within the polity of this country. It has regularly been the target of leftist political parties and trade unions to create fear pschycosis among voters.
A thorough investigation would reveal that this logical, rational and well thoughtful managerial concept has been tainted by the corruption and kickbacks that often associate with the deals of privatization in Sri Lanka.
More often than not privatized state enterprises end up in the hands of political cronies of ruling regimes. Such enterprises invariably end up being mismanaged and workers being laid off.
The recent Supreme Court decisions reversing the privatization deals of the previous UNP regime and the government's negotiated Standby Agreement with the IMF have again compelled us to vigorously examine the dynamics of privatization in Sri Lanka.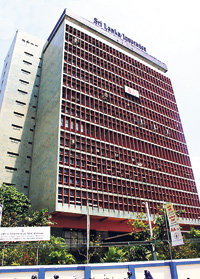 Role of the Government
Is it the role of the government to sell clothes, run groceries and maintain dairy farms at the expense of taxpayers' money? A government is expected to allocate its resources to achieve social equity. The government must confine its role to where it is best at whilst assigning the task of making profits to the private sector. The success of an enterprise is judged by its commercial viability. However state commercial enterprises are not run by market based principles. Their products and services are not priced on a rational basis. Let us pay our attention to the Ceylon Petroleum Cooperation. Why does it incur losses every year? Because during the majority of times it sells fuel to consumers at subsidized prices, without transferring costs fully to consumers, fearing doing so would make the government unpopular.
This is not the only way their operations are intimidated by the ruling political regimes. Just look at the employment of state commercial enterprises. It is well beyond the actual labour requirement. Successive governments have made them over staffed by recruiting their loyal supporters in order to recognize their political subservience. What is the final outcome of all those errors of omissions and commissions? State commercial enterprises become a huge burden to the taxpayers, as their losses and sustained unpaid debts eat into their hard earned income by the way of additional tax charges.
Who opposes privatization?
Despite all the shortcomings of state commercial enterprises, still many forces of vested interests oppose privatization. Because they know that once a state enterprise is privatized, the jobs of their members, who are employed on political considerations, face the threat of being terminated, as private ownership seeks to minimize costs under a new order of governance.
Moreover, under a private ownership the free riding work culture at the government service is not tolerated. Their resistance to hard work and active workmanship, which is part and parcel of private ownership, compels them to rebel against privatization in order to maintain their behaviour.
Then government ministers and legislators form the next powerful obstacle against privatization. Government enterprises are seen by them as mechanisms of employment generation to their party supporters. They regularly employ their kith and kin and friend to consolidate their prospects of returning in to power.
Sense of ownership
The fundamental issue with state enterprises is the absence of a clear ownership. Many have labeled them as entities without owners. In the absence of an owner the employees are not held accountable to their performance. The lack of accountability has encouraged a legacy of inefficiency and gross wastage of resources among state enterprises.
Contrast this with private enterprises. There is clear ownership. Hence the management is held accountable to deliver the performance targets set out by the ownership. Thus it creates a sense of responsibility and optimum utilization of resources to achieve superior financial performance.
Is privatization so bad?
Thus trade unions and leftist political parties have always portrayed
privatization as a form of evil. They argue that privatization leads to consumers having to pay exorbitant prices, whilst employees get exploited to achieve superior profits.
Is this always the case? Just look at the telecommunication industry in Sri Lanka. When SLT was under state ownership to take a telephone, one had to wait for years. But with the advent of private ownership into the telecommunication industry in Sri Lanka, getting a phone connection is no more a cumbersome experience.
The progressive participation of the private sector in the mobile phone sector has brought about many improvements to the lives of Sri Lankans. Nobody is complaining that mobile phone tariffs are high. In fact when everything else has gone up in this country, it is only the mobile phone tariffs that have gone down. Today 50% of the population in Sri Lanka owns mobile phone connections.
It is time for us to rethink about the privatization in the context of the severe liquidity crisis the government has run into. Privatization could generate the much needed funds to amortize the unpaid government debt and provide the necessary fiscal space to meet more significant social and economic priorities of the country.