VIEC an international education centre with over 13 years of experience in education consultancy and student placement was established in 1996 and has over 52 branches mainly in India, Nepal and now in Sri Lanka.
VIEC represents over 250 institutions in Australia, UK, New Zealand, USA, Canada, Singapore and Poland, giving you a greater choice when making your decision on the choice of course and institute. The Managing Director - Vivienne Porter, Country Director ( Sri Lanka ) - Professor Walter Herath and Education Consultant - Seyed Jahangir of VIEC education consultants, took time off their busy schedule to share their views about students and VIEC.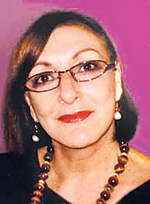 Managing Director - Vivienne Porter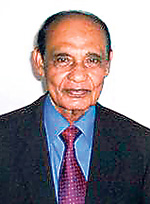 Country Director - Professor Walter Herath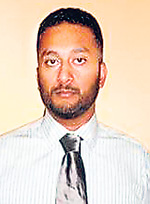 Education Consultant - Seyed Jahangir
Q: WHAT SERVICES DO VIEC OFFER STUDENTS?
VIEC offers a range of services such as;
10 merit scholarships of AUD 1000 each
Expert visa counselling
Help in accommodation arrangements for foreign students
Assistance in airport pick-up, air ticketing and foreign exchange
Assist in securing special discounted air fare
Free membership of VIEC alumni group
VIEC has its own lawyer and migration expert to help students with their migration issues.
Q: WHAT CRITERIA DOES VIEC SEARCH FOR IN RECRUITING A CONSULTANT?
Ethics, quality, trust and loyalty are vital features in a consultant. VIEC seeks competent and qualified individuals with a background in education, because VIEC focuses on recruiting consultants who have a genuine passion for students and assisting students for their betterment.
VIEC's Country Director for Sri Lanka; Professor Walter Herath, a PhD holder from the University of British Colombia has published papers extensively on various topics related to agriculture. After his training abroad he joined the University of Peradeniya and continued to contribute significantly to the field of agricultural education and research. He has also served as a visiting professor at the University of Maryland- USA., and has held several other important assignments.
Seyed Jahangir -the UK education consultant at VIEC, was educated at the City College London, and has first hand experience to share with students and guide them properly in their career.
Q: WHAT ARE THE UNIQUE FEATURES OF VIEC?
VIEC carries over 13 years of experience in the field of education counselling. When VIEC began operations there were only a handful of overseas education consultants worldwide.
VIEC provides emergency services to students- in the event of a student running out of money for living expenses, we provide emergency cash till they are reimbursed; and even in the event of the student having faced an accident overseas, we take care of the students. VIEC consultants also carefully assist students to select courses and relevant universities according to their requirements and also to suit their budget.
Q: VIEC IS OFFERING 10 SCHOLARSHIPS TO STUDENTS FROM ITS OWN FUNDS, TELL US ABOUT THIS?
VIEC has introduced a scheme whereby 10 students will be chosen based on merit, as a part of VIEC's plan to identify talented students in the coming years and give them a better opportunity to fulfill their aim of completing a recognized degree. The funds for this will be provided from the VIEC budget.
Q: WHY SHOULD STUDENTS CHOOSE TO STUDY ABROAD? AND WHY SHOULD THEY CHOOSE VIEC?
Studying abroad makes a student independent, they are exposed to various individuals, cultures and lifestyles .They also gain much knowledge, and this gives them valuable international exposure that will be invaluable for them later on in life.
VIEC is highly experienced in this field, but what stands out is our dedication and passion to ensure that students are set on the right track to fulfill their ambition, and our willingness to go the extra mile to ensure this, that is why 83% of our students are referrals.