3WGE has been providing solutions for students who are interested in overseas higher education for the last four years in Sri Lanka.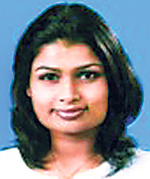 Head of Operations - 3WGE Maljinee Liyanage
3WGE's friendliness and warmth in counselling and the professionalism and speed in finding the best solution for the student is its best pride. Since its inception it has reached new heights, having the privilege of being a Pre Visa Agent of the Australian High Commission, authorized to grant pre-visa.
With the increasing number of agents that has taken advantage of students' interest in studying overseas, 3WGE stands out as a genuine consultant who has a consistent visa approval rate, making it one of the most trusted consultants for students and parents. Students and parents need extensive assistance in fulfilling visa requirements in order to obtain student visas. With the guidance provided by 3WGE team, students are able to follow a smooth transition from Sri Lanka to the country of their choice of study.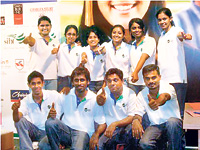 From the time a student walks in to 3WGE till that student lands in the respective country, 3WGE has always walked side by side guiding, encouraging and supporting the student to reach his/her destiny. 3WGE prides itself for its absolutely free service, expecting nothing in return from the student other than satisfaction.
Currently 3WGE is accepting applications for July, September and October intakes for AUSTRALIA, NEW ZEALAND, UK, SINGAPORE AND MALAYSIA.
3WGE, 16/7 B, De Fonseka Place, Colombo 05, Sri Lanka. Tel: + (94) - 2559748, (+94) - 114999964
Branch: 640 A, Peradeniya Road, Kandy, Sri Lanka. Tel: + (94)-77 3918690, + (94)-81 4929400
education@3wge.com. www.3wge.com.