LIBT (London International College of Business and Technology) is a college owned and operated by Navitas Limited and is the pathway provider for Brunel University. The campus is located on the main campus of Brunel University in Uxbridge, West London.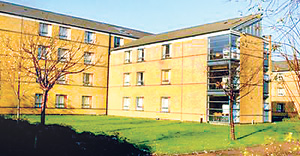 LIBT promotes a personalized and supportive educational philosophy that encourages students to reach their maximum academic potential. Academic classes contain no more than forty students and English language classes are restricted to a maximum class size of 20. Lecturers are also available for private consultation after classes. It also offers an excellent student mentor scheme to assist you in maximizing your experience of studying in the UK.
Courses at LIBT are usually delivered by lecturers and PhD students from the partner schools at Brunel University. LIBT students complete a one or two-year University transfer programme and, subject to meeting the required progression criteria, transfer into the second year of Brunel University's undergraduate B.Sc degree programmes in the fields of Business & Management, Information Systems and Computing and Economics and Finance.
As an LIBT student, you will be offered accommodation on the Brunel University campus. A £48 million accommodation development programme has ensured that the campus now offers some of the best quality, most modern accommodation available in Greater London - all located on campus. There are a total of 4,549 rooms on campus with three different kinds of rooms available.
You may decide to live off-campus during your time at LIBT. We recommend that you live close to the campus as journey time (even within London) can be over an hour if you are coming from the other side of the city. There is a wide choice of housing near Brunel University but you may not be familiar with Uxbridge and it may be better for you to live in the halls of residence until you get used to living in the UK. Many students opt to make friends during their first year here and then share a house with friends in their 2nd and 3rd years. The Housing Office on the Brunel University campus offers a great deal of advice and can give you assistance if you wish to find accommodation off-campus. You can expect to pay £70 - £90 per week for a room in the Uxbridge area.
The Uxbridge city is within a 20 minute walk from the campus or a short bus ride away; and it boasts over 300 shops, a multiplex cinema and 2 shopping malls. From the city to Central London is only a 45 minute trip by underground train. The city is a multicultural area with many local opportunities for part-time jobs and work placements.
For more information please contact Aspirations Education on 2808800 / 2808801
or visit us at No. 267/20 Samagi Mawatha, Nawala Road, Nawala.