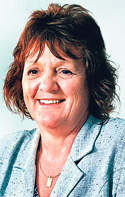 Annette-Delaney-Admissions Director, Monash College
Since September 1st DIAC (Department of Immigration and Citizenship) has raised the Assessment Level for Sri Lanka and a nine other countries. Sri Lanka has been classified as Assessment Level 4. These changes came into effect immediately causing many students a great amount of difficulty as one of the key changes was being able to show funds for a minimum of six months in a savings account to cover 36 months tuition, living expenses and health care as well as return airfare; a substantial increase in financial investment for tertiary education.
'While the majority of the assessment level moves are favourable, to maintain the integrity of the student visa program the department will raise the assessment levels for nine countries, in one or more education sectors. These changes are occurring in response to data that indicates a trend of non-compliance in these cohorts over a sustained period.
The objective, evidence-based measures of immigration risk used to determine assessment levels include the fraudulent documentation rate, the visa cancellation rate, the unlawful rate, applications for residence - excluding residence on the basis of skill - the refusal rate and applications for protection visas.
DIAC also consults international education industry peak bodies and key government agencies to take into account their views and other subjective matters before deciding to change assessment levels.
While these changes will assist the department to combat the increasing immigration risk of these cohorts, genuine applicants have nothing to fear from these changes.
'It simply means applicants affected by these changes will need to submit a higher level of evidence of their English language ability, academic qualifications and their financial capacity to support themselves during their studies in Australia,' the spokesman said. Source: www.immi.gov.au Further information about Student Visas can be obtained from: www.immi.gov.au/students/index.htm For students after A/Levels the most challenging aspect of planning for their future consists of identifying the most suitable career, a career that they will find success, be well rewarded, and have a choice of jobs on offer when they finally complete their studies.
For parents, it's a little more complicated; apart from guiding your sons and daughters to a suitable career, where they will find career satisfaction and be well rewarded, you also need to carefully consider the investment you are prepared to make.
Australia has been the most popular destination for tertiary education for many years; this is influenced by a range of factors, including price, safety, employment opportunities, family connections and quality education institutions.
Since September 1st the decision to choose Australia has been affected by additional demands, mostly financial constraints placed upon anyone applying for a student VISA. More details about how this will affect you or your family will be highlighted later.
Students undertaking an undergraduate degree need to show funds to cover the first three years of tuition plus living expenses for the first 3 years, as sponsorship for visa purposes and other costs. In many cases the total will rise above Rs. 8 million.
For e.g. if the course fee of 4 years Bachelor degree in Engineering at an average Australian university is A$ 20,000 per annum and the living expenses A$ 12,000, the funds required to be shown is equivalent to A$ 96,000, at the current exchange rate, this is equivalent to Rs 8.6 million When Sri Lanka was at level 3 students had to show funds for only the first two years or A$ 64,000. (Rs. 5.76 million) Sponsorship amount for a Business degree with living expenses for 3 years would be around $90,000 or Rs. 8.1 million. In addition, there is a need to show the funds for living expenses, Overseas Health Cover, Travel Cost etc.
However, there is a better solution, where you can still obtain the same high quality Australian qualification, for less money and exactly the same degree. If you commence a Business Undergraduate programme at Monash College Sri Lanka equivalent to 1st Year University, you only need to show 2 years of money if you are going to Australia to complete your degree. Studying at Monash College Sri Lanka is one quarter of the cost of studying in Australia. For $77,000 or Rs 6.9 million you can complete the Business degree at a highly ranked university like Monash with a saving of Rs 1.2 million. Your saving is the same for Information Technology and Arts and even more for Engineering.
Another option for engineering students is to commence in Sri Lanka, study 2nd year in Monash University Malaysia campus and then transfer to Australia for the final 2 years of their degree. In this scenario you will have to show only 2 year of funds where normally they have to show for 3 years. Your saving here to complete a degree is over Rs. 2.4 million. No matter where you choose to study the same Monash quality is maintained and the entry is guaranteed. Monash is one of the most internationalized universities with the most international students.
These are just some of the choices you have available to gain one of the best Australian educations in the world at a Group of 8 University. With Monash being the most diverse university, multi campus and having the most international students, you can be sure you will develop an excellent international network along the way while achieving an internationally recognised qualification, so call us now to find out how you can commence your Monash degree right here in Colombo.
There will be a forum at 10.30 am at Trans Asia on October 18th to provide information about these changes, how it will affect you and what solutions we have to assist you to follow your dream of a Tertiary education in Australia.
For further information call us on 0777449955 or visit us at Monash College Sri Lanka, 308, R. A. De Mel Mawatha, Colombo 03.