Sri Vipulasara Maha Vidyalaya forges ahead
View(s):

By Sujitha Miranda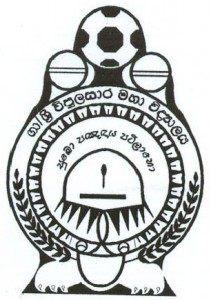 Sri Vipulasara Maha Vidyalaya is a school which has 75 years of long history, presently functioning as a 1C school at Uthuru Magala, in Elpitiya Zone.
The beginning of Sri Vipulasara was as a small village school initiated by Rev.Uthuru Magala Vipulasara Maha Nahimi in 1937 with only nine students and the first principal was Mr.N.R.Walivitigoda. Among those nine students Mr.Maltin of Polathu is the only student presently living. With the take over by the government, this school strode a path of success which built a high
confident about the school among the villagers.
Today, Sri Vipulasara M.V. is a 1C school offering up to advanced level Arts stream, comprised of more than 500 students and 28 teachers. The serving principal is Rev. Uthuru Margala Abayasiri Himi who leads the way in developing the discipline, skills and educational value of each student. The Vice Principal Mr. Jayasena Samaranayake is a massive prop to the principal in the development. But the school struggles with lack of facilities to uplift the educational progress. The students of Sri Vipulasara MV obtained excellence aesthetic unit, laboratory and library.
Over the years, Sri Vipulasara MV earns reputation by the efforts of their past principals Mr.S.P.Nandasena, Mr.P.Ariyarathna, Mr. P. R.Gunawardana, Lawyer Mr. Lesley Jayasinghe, Mr. A.Y.P. Wickramasinghe and the past teachers.
Inspite of difficulties, the students shine in academic and extracurricular activities. The G.C.E.(O/L) results increased from 35% to 63% in 2011 and the 2011 results placed them on to the 2nd position in the Elpitiya Zone. Classes are being conducted from grade 1 to 13and Students follow Arts subject stream. The school time to time has shown great traits in the medium of arts. G.C.E.(A/L) examinations and produced thousands of successful personalities to the nation.
The Primary section of the school plays an important role in turning out students with well balanced personalities. Annually few students get through the grade 5 scholarship examination while large amount of students getting more than 100 marks which is a reasonable results for a village school.
Extra and Co–Curricular activities play a key role in Sri Vipulasara MV. The environmental Corps are the best example of discipline and leadership. The programmes organized such as Anti-dengue programmes and other village development programmes are the best example of their capability.
Asanka Dilip(2011) and Rajitha Sampath(2012) two skillful students who emerged the 1st and 2nd places in the provincial athletic meet. Since the inception the students of this school screened their talents in debating, music, dancing and drama and Sinhala and English day competitions. The school has achieved glory in almost every sphere of activities especially in Aesthetics. Students have won gold medals and certificates in most of the competitions.
Apart from the academic performance the school is bent on discipline and religious upbringings and considers its prime objective and responsibility in modeling the character of individuals. In view of this, students are made to participate in sill campaigns and in other coordinated activities.
Completing many years, the school has managed to reach high stands through the mission of "exposing the way to form magnanimous nation in the 21st century, through a creative learning environment and evoking co-curricular activities with the basis of religious, discipline and skillful education"
Follow @timesonlinelk
comments powered by

Disqus