IIHS Nursing Student Puneesha speaks of her career dreams
View(s):

"I am Puneesha Onali Pasqual, a 17 year old former student of Musaeus College. I joined Musaeus in 1999 and during the 13 years I was at school, I had a lot of fond memories which I cherish. I was always involved in sports and extra-curricular activities such as Badminton, Athletics, Music and Arts. Badminton was my main priority, as since the age of seven I have represented the school at Badminton. I have been a member of the school Badminton team in all age groups including 2009, when the school won the All-Island under 19 Championship. My most memorable moment was when I got selected to the Sri Lankan senior national squad in 2009. I represented Sri Lanka many times which gave me lots of opportunities to travel to many different countries. Other than badminton I did long distance track events for the school athletics team. My childhood ambition was to represent Sri Lanka at Badminton, which I achieved during my school career.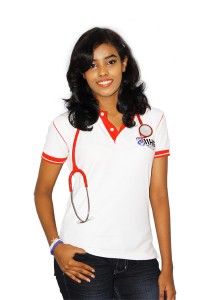 After my O/L examination I had a second ambition to get selected as a medical student with the aim of becoming a Doctor. Therefore I started doing London A/L's in the Science stream, but as it takes another three years' time for me to complete it, myself and my parents had a lot of discussions, attended seminars, education exhibitions and visited several institutions before finally selecting IIHS one of the premier Healthcare Training institutes in Sri Lanka. The IIHS official website (www.iihsciences.com) was very helpful as it gave me the main facts about the institute and the programmes they offer. We visited IIHS and got all the relevant information about the programmes and finally selected the 'Diploma in General Nursing' Programme (A pathway towards Bachelor of Nursing Deakin University- Australia) as the programme which best suited me to achieve my career dream. Therefore I got myself enrolled at IIHS. As instructed by IIHS, I'm also following an Australian recognized foundation programme equivalent to A/L's as I did not sit my A/Ls and the flexible time schedules of IIHS allows me to continue both programmes simultaneously.
Although IIHS is primarily an institution offering Diplomas in Nursing, Physiotherapy, Biotechnology, and Health Management, it offers pathways to Degrees and Masters from Australian and American Universities. The Diploma in General Nursing programme I selected also offers a pathway, where upon completion of the Diploma I can directly join the final year of the Nursing BSc Degree at Deakin University, Melbourne. When comparing with other educational institutes the tuition fees are so affordable and reasonable at IIHS and while doing my degree I will also get an opportunity to enhance my clinical skills at the Asiri Hospital chain from the second year onwards.
On completion of the final year of the Bachelor of Nursing programme at Deakin University my ambition is to sit for the GAMSAT examination & join the 04 year Graduate Entry Medicine programme at Deakin University, ending up as an Australian qualified Doctor. As you all know there are many foreign Medicine programmes all around the world but finding an international level quality programme would be a challenging one.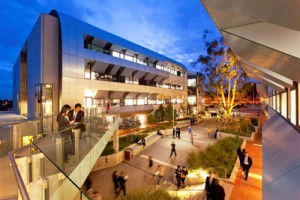 The Deakin University Bachelor of Nursing programme conducted at IIHS is a 3+1 pathway programme where students could complete 03 years in Sri Lanka and the final year in Deakin University. By completing 03 years of the degree in Sri Lanka, students save nearly 10 million Sri Lankan rupees in terms of university and accommodation fees. Upon completion of the BSc Nursing Degree, students are eligible to obtain registration on the Australian Nursing Board as Registered Nurses. So the student who aspires to start a career in Nursing can be employable internationally with this qualification leading to high salary scales and perks internationally.
"This is a wonderful opportunity I got and I had no hesitation in deciding to enroll at IIHS, as it helps me to fulfill my dream with lot of other benefits. So I invite you also to join the Nursing programmes at IIHS and become and internationally qualified nursing professional…"
Registrations are now open for a limited number of 15 seats for the 2012 intake of Deakin University Bachelor of Nursing programme. More information could be obtained from IIHS at No. 704, Negombo Rd, Welisara or from IIHS Hotline- 0114 651144, Kushan- 0772 923131 or from Amila- 0773 114381 or from their website- www.iihsciences.com
Follow @timesonlinelk
comments powered by

Disqus