Higher education for global employability
View(s):

The world of work today is remarkably different to what it was 20 years ago. Globalization has embraced the whole world breaking down barriers for trade and business. Technology has brought about phenomenal changes in the way of work enabling access to every nook and cranny across the world. Competition in the new age has thereby compelled organizations to look at innovative methods of improving business processes. It is in this context that students seeking higher education should be mindful of the ground realities in the world of work.

GETTING A HEAD START

It is very important in the present context that anyone entering the job market should do so at a very early age. Universities worldwide take in students at 17+ years of age to make sure that they graduate with their first degree by the time they reach 21+ years. Top companies in the world prefer recruiting young talent in order to get the best out of their youthful zest and energy.

Furthermore youth are mostly free of obligation and encumbrances of family and thus capable of mobility as well. Many organizations now look for CEO's in their early 40's who have enough work experience behind them. Hence, it is crucial to get a " head start" in a business organization by entering the world of work in the early twenties. It is unfortunate that the Sri Lankan higher Education system has not fully appreciated this fact and continues to turn out graduates only in their middle or late twenties.

The early bird gets the worm is the name of the game for good employment opportunities as well.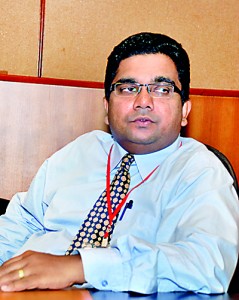 DEXTERITY AND MOBILITY
The present business world is not restricted by geographical boundaries. Trade and Commerce transcends national boundaries facilitated through improvements in transportation and advancements in communication technology. Furthermore, businesses also look at employees who can be easily transferred to different types of jobs within a country as well as transferring out strategically to other locations. This naturally calls for employees to be suitably qualified and sufficiently skilled to take out different roles and challenges in different socio economic settings with consummate ease. Thus it is important that the higher education sought by an individual is capable of turning out graduates who are well rounded in both theoretical and practical aspects of business processes and have the soft skills that are necessary to adapt and adjust to different work environment quickly.
CREATIVE THINKING
The world of work revolves around the constant need to solve problems. Therefore creative problem solving is a skill much sought after by employers. A good education system should be geared to cultivate creativity and a spirit of innovation in the students. While most of this should have been cultivated at primary and secondary levels of education, there is a significant role for tertiary level as well. A good degree programme should be designed in a manner that students are encouraged to apply their learning to practical work scenarios. The scheme of assessment should not foster regurgitation but encourage students to think creatively. Some degrees offer Real Life Problem Solving as a separate module in order to give an opportunity to students to apply their knowledge to business situations meaningfully. Thus it is critical that a prospective student looks at the course content of the degree programme as well as the method of assessments when evaluating the value of the course.
Higher education ultimately boils down to "adding value" to the lives of young people. The three or four years that a student spends in acquiring a degree shapes the future for the rest of their lives. Any good degree programme should create value to the individual in a manner that addresses all the factors discussed above. Hence it is of paramount importance that one selects a programme of study that is empowering and granting employability globally.
Article compiled by Mr Harshana Perera the Chief Operating Officer of Imperial Institute of Higher Education ( IIHE). IIHE has been in the forefront of private tertiary education in Sri Lanka. With it's humble beginnings in 1996, IIHE has transformed it's students to top quality graduates who are employed both locally and globally.
Follow @timesonlinelk
comments powered by

Disqus