An Exclusive Opportunity
To enter one of the World's Top 100 Universities Awaits Students after A/Levels

View(s):
After all that hard work for A/Levels, you should settle for nothing but a top 100 University in the world. Students who sat for their Local A/Levels and wait for their results can start their undergraduate studies at ANC Education in Sri Lanka and leading to a degree from Monash University while saving both time and money. In Sri Lanka, ANC Education is the exclusive provider of the Monash College undergraduate diplomas available in business and engineering streams which is equivalent to the first year of the prestigious degrees at Monash University. Upon successful completion of the Monash College diploma students can enter directly into the second year of their chosen degree at Monash University.
Monash University has made its mark as a University of high standards for quality and a degree from Monash is a student's first step towards career success. As a member of Australia's prestigious Group of Eight universities and ranked in the top 1 per cent of world universities – 117th in the world (Times Higher Education World University Rankings 2011-2012) Monash University offers nearly 800 programmes from 10 specialized faculties across three countries – Australia, Malaysia and South Africa.
Monash graduates enjoy a high level of recognition anywhere in the world, as they are ranked by employers as number 15 in the world, It is no doubt that a Monash degree provides the passport into a rewarding career!
Parents are able to save on the cost of the first year of study in Australia while the student is able to save over six months by starting their diploma part 2 in October of this year rather than applying directly and commencing their first year of university in March next year. Thus, a student who commences their diploma in October 2012, upon successful completion of the same, will be able to enter into the second year of university in 2014.
The Monash College undergraduate diploma part 2 in either business or engineering at ANC offers students a smooth transition academically and emotionally from studying in their home country to the social and academic environment of an overseas university. The academic rigor and the learning environment provided at ANC allows for students to receive a real university experience and better prepare them for their university studies due to the smaller classroom setting.
Make an appointment to meet the experienced counselors and discuss your career options after A/Levels today: 077 38 444 38
* Times Higher Education-QS World University Rankings 2011-2012
^ Times Higher Education-QS World University Rankings 2011 – Employer Review
CRICOS codes: Monash University 0008C and Monash College Pty Ltd 01857J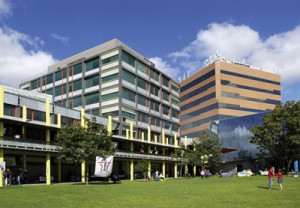 Follow @timesonlinelk
comments powered by

Disqus