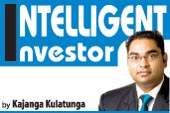 The higher education debate has been turbocharged courtesy of news that private providers will soon be allowed access to this hallowed ground. As I have written in a previous column on the subject, higher education is an emotive topic to parents. Unfortunately, it's emotive for the wrong logic.
isunderstanding reality and the inability to perfectly predict the future can cause irrevocable damage to the balance sheets of households, possibly for two generations. The private sector enthusiasm for education is due to grossly excessive demand from parents for degree level qualifications, and significant profit multiples available from the sector. The demand is driven by the mistaken belief that a degree would lead to higher wages and a better lifestyle outcome for their offspring. And since it has been the case for the last 50-odd years, surely this will increasingly be the case for the next fifty. Unfortunately the future is never a repeat telecast of the past.
I have been inundated with stories from parents who have had to sell off their homes and dispose of all their assets, simply to help pay their kids tuition bills at foreign universities. Sadly, given that most of the universities in question are of dubius reputation, it leaves parents with "buyers remorse" and the child needing to go on for further studies just to make up for the original endeavour. Parents live through all this grief due to the mistaken belief that the future will be what the past was.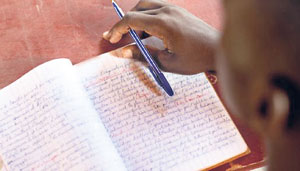 The new reality and the future to which most current and future graduates will enter is quite unfamiliar territory. Frugality will be the cornerstone of global development for the next decade. As heavily indebted households de-leverage in the US, and Europe owns up to the stark reality of heavy debt, the global economy will be powered through developing economies. This change will have a profound impact on many aspects of life. The new consumers in Asia and Africa will be served through frugal innovation, where costs matter and those who can provide goods and services at the cheapest would win the day. A focus on cutting costs invariably leads to real wage declines over time.
Rationally, it's odd to find parents clamouring for their children to work their full life under such an unattractive proposition, thus it makes the obsession for degrees rather peculiar. Further, from a rational future earnings perspective, being in a skill based industry (e.g. carpentry) can be more attractive than median white collar jobs of the future. But, I'm yet to find a parent who emphatically insists on their child becoming a carpenter as opposed to say an analyst for some large corporation. The driving factors about education are irrational and based on social acceptance.
Education has been touted as a tool of social advancement. But advancement has alternate meanings based on your starting point. Thus many have mistakenly accepted the fact that greater income through greater education would mean access to a particular social class. This appeals to the middle-class well being of advancing without being corrupt. The flaw with this assumption is that social acceptance and mobility slows down gradually as one rises, and the cross over takes a few generations. Worse, as money remains the greatest determinant of mobility, those who are asset and cash-flow rich will always come out on top, with or without an education.
As degree factories of the future begin to mass produce graduates, it may also be worthwhile pondering what industries these masses are supposed to serve and the net social value. At a conference recently in Sydney, a top employer told me that, "the purpose of education is to prepare employees of the future". What an appalling sentiment, and sadly, unsurprising. The purpose of education is not to prepare "employees". That belongs to training companies. The purpose of education is to create curious human beings who can think and solve problems for the betterment of the world.
Those who are successful in that endeavour will generally go on to lead a rich, successful and productive life without hindering others. No private college with a profit motive will spend the time and resources to build the various facilities that are needed to solve real world problems, and discover breakthroughs, thus providing a net social value. The government needs to be the largest partner in research and development. This is the case even in the US, which has the largest number of private education providers in the world.
Thus the current debate about education is moot from a financial perspective, unless parents are merely seeking a tick in the box for their children, with a basic degree. Risk to household balance sheet will be much less as long as tuition locally is less than half of those at dubious universities overseas.
(The writer is an Investment Specialist based in Sydney, Australia. You can write to him at kajangak@gmail.com)