The landmark Asiri Central hospital at Horton Place in Colombo will soon close down and make way for other development with the hospital operations moving to a new Central Hospital opening by the end of the year or early 2010 at Norris Canal road, company officials said.
"We want to close the 100-bed Asiri Central and start operations on the 270-bed Central Hospital," Ashok Pathirage, Chairman Asiri Hospitals told The Sunday Times FT, adding that the Horton Place property of over 200 perches will be sold or developed this extent.
"Presently we are evaluating both these options," he said. The hospital group also owns the old-established Asiri hospital at Narahenpita and Asha Central, also in the same town, and is the largest private sector hospital chain in the country.
Mr. Pathirage said the Central Hospital is a US$ 45 million investment and will be a state of the art venture.The company will expand to the Jaffna Peninsula and also the East in the near future.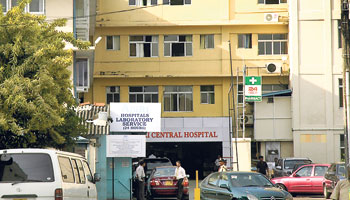 Asiri Central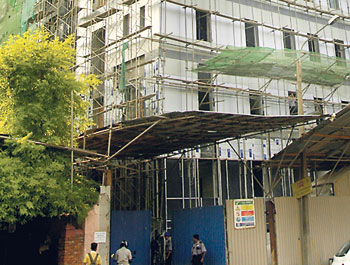 Central Hospital under construction.