Ten bidders are vying to purchase the premises of the former British High Commission, informed industry sources told the Sunday Times FT on Friday.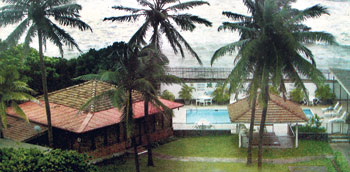 The property
John Keells Holdings (JKH) officials confirmed the company has put in a bid and is in the process of submitting all the necessary documentation.
The land, approximately 434 perches of prime waterfront land, adjoins the American Embassy and sits opposite Temple Trees. Expressions of interest for the property were first called for in June 2008 and then again in July 2009 to encourage more interest, according to British High Commission officials who spoke to the Sunday Times FT in July 2009.
When bids were called in June 2008, an Australian property developer called Savills was selected as the exclusive marketing agent along with Sri Lanka's Schokman & Samarawickreme, to sell the property. At that time, the Savills website was giving a benchmark of Australia $9.5 to $10 million which is around Rs.1 billion although local real estate agents said it could be worth double that amount.