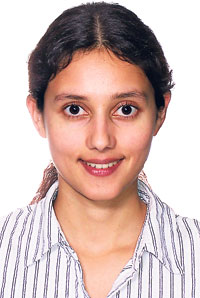 Prakriti Sofat
The downturn of the US economy, Sri Lanka's single largest export market, has bottomed out and has started turning around, said an economist from the Hong Kong and Shanghai Banking Corporation (HSBC) recently.
However, another food and oil price spike is predicted globally, that could push up the rate of inflation in Sri Lanka to around 11% sometime in 2010. The drop in demand from the US and the EU, due to recession, is already being felt in Sri Lanka with lower export orders causing factories to close, putting thousands out of jobs. But although the US economy is now seen to be on the road to recovery, normalcy is expected to take some time and this year too, the world's biggest economy is expected to shrink. Meanwhile, European economies are still seen as contracting due to slower domestic adjustments.
"We believe that the US recession has now ended even as we speak. But we are not expecting US consumers to consume the way they did before. On the whole, this year, we expect the US economy to contract by about 2%. Europe will contract by about 4% "said Asian economist, Global Markets from HSBC, Prakriti Sofat, speaking at an HSBC Breakfast Meeting in Colombo earlier this month.
Asian giants China and India are also expected to slow down but are expected to show growth of 7.8% and 6.2% this year, and do better next year.
Inflation risk
The good news on the US economy was dampened by predictions of high returning inflation in 2010, including in Sri Lanka. "Inflation has been low in 2009, but there is a high risk of inflation picking up again," said Ms Sofat.
The danger is from oil and food prices increasing again. Oil and food prices are expected to start heading upwards in world markets in the near future. "Inflation is a high risk for Sri Lanka. Right now, inflation is low but this will start to turn around with oil and commodity price increases. So we think the rate of inflation in Sri Lanka will go back to the country's historic average of around 11% in 2010. Food and energy costs will be the main contributors," said Ms Sofat.
Exchange rate
The Sri Lankan rupee is expected to stabilise at Rs 118 to the US dollar towards the end of 2009 and in 2010. The euro is expected to gain against the US dollar but Asian currencies, in general, are expected to depreciate against the dollar.
"Asian Central Banks prefer weaker currencies because of export competitiveness and because Central Banks in Asia will now be trying to build up reserves," said Ms Sofat. Meanwhile the trade deficit is expected to widen further.
"Exports have declined but imports have also reduced sharply. So this has helped to contain the deficit but Sri Lanka is still in early stages of development. So a trade deficit is normal because you will have to import capital and intermediate goods," said Ms Sofat.
Inward remittances and foreign aid that will continue to flow in and may even increase, is expected to help bridge the deficit partially.
Credit markets
HSBC points out that concessional loans for the government will be difficult to come by.
"Because Sri Lanka is a now a middle income country getting concessional loans will be more difficult. So you will have to go for market rates more. This means your cost of financing will increase," said Ms Sofat.
The bank also noted that although domestic credit has improved, the government is crowding out the private sector. "There has been policy easing and market interest rates have already reduced somewhat. There is a gap between the policy and the market to react, so we can think that lending rates will continue to reduce," said Ms Sofat
"Credit growth has already picked up, but the money is mostly going to the government, not the private sector. Private sector credit growth is still low," she said. So the government is advised to broaden the tax net, to increase revenues.
"Because the cost of financing is likely to increase, the government needs to adopt a broader tax structure, to generate domestic revenues," said Ms Sofat.
Recovery opportunities
Meanwhile, with the end of nearly three decades of armed conflict, foreign investments into the country are expected to increase, starting with tourism investments.
"When the situation stabilises FDI ( foreign direct investments) will improve. So far FDI to Sri Lanka have been a disappointing US$ 500 – US$ 550 million per year. Some key sectors will be tourism and offshoring facilities. We don't expect an immediate boom in either sector but these have potential," said Ms Sofat.
However HSBC said perennial problems like corruption, inflation, complex taxation systems and policy inconsistencies need to be addressed to maximise economic recovery.