81st Madras-Colombo Regatta next Saturday
rowing
View(s):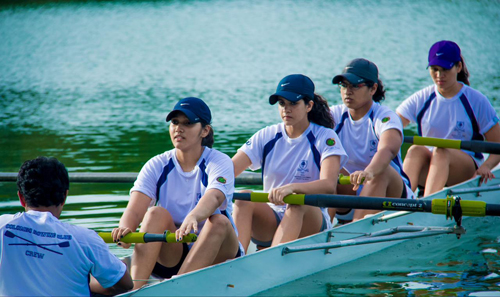 The 81st Madras-Colombo Regatta, an annual duel between Madras Boat Club and Colombo Rowing Club, will be held on the waters of Beira Lake at the Colombo Rowing Club (CRC) premises next Saturday.
This regatta duel between the two main cities of neighbouring South Asian countries, inaugurated in 1898, is second to only the famous Oxford-Cambridge Boat Race. But this regional regatta was forced to cease during different phases of history, and even during the past two years due to the global pandemic, followed by the political instability in Sri Lanka.
"The last time this regatta duel was held in 2019, and thereafter unfortunate events followed for three consecutive years beginning with the Covid-19 pandemic. The last that was held in Sri Lanka was in 2018, and it's returning to the waters of Beira Lake after three long years. We are highly excited to have this event back in Sri Lanka," stated Dimuth Gunawardena, the President of Sri Lanka Amateur Rowing Association and of CRC.
The two teams will fight for the 62 points up for grabs from 12 events that has been categorised under three different segments. The Men's segment will have two categories as 'A' and 'B', while the Women's segment will include a Fours, a Coxless Pair, a Doubles Scull and a Singles Scull event. Both the Men's 'A' and 'B' segments will have the similar events, beginning from 12.30pm next Saturday.
The two clubs host the annual regatta alternatively and this year it will be CRC's turn to host their Indian counterparts. Thus is believed to be the oldest sporting encounter between India and Sri Lanka. As part of tradition, CRC will host the Indian team and the Committee of the Madras Boat Club along with distinguished invitees to a formal dinner a day prior to the race.
"The Indian CEO Forum along with two other Indian companies — Lanka IOC and Power Tech Cement — have come forward to sponsor this exclusive event and make it a success. This is a great boost for rowing in Sri Lanka, especially at a time the country is trying its level best to regain glory in all aspects," Gunawardena added.