Young guns blaze at Air Rifle meet
View(s):

The Sri Lanka Schools Shooting Sports Association (SLSSSA) conducted the inaugural Qualifying Air Rifle Shooting Meet for school-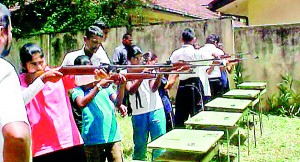 goers from the Uva Province. The meet, which drew the participation of 48 shooters, was held at the Badulla Central College grounds last Friday.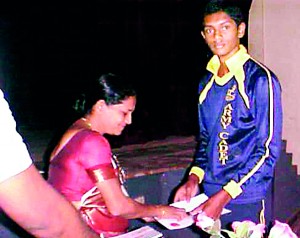 Along with the competition, SLSSSA officials made arrangements to conduct a coaching camp under the supervision of a nationally and internationally-qualified board of referees and coaches.
From the competitions held, the SLSSSA was able to discover seven sharpshooters who achieved marks above 80. Among them were two girls and five boys as Badulla Central College had the honour of producing the bulk of good performers. The girls who became sharpshooters were Prabashi Akmeemana of Badulla Central who achieved 83 and Amudanjani Govindaraj of Tamil Central College Haputale who reached 80.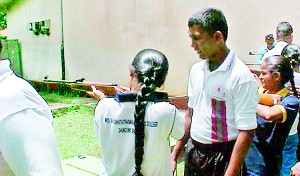 Janaka Chathuranga of Badulla Central with 91 marks topped the boys' list as well as from the overall competition. His teammates Sujith Jeewantha (89) and Dilshan Nicholas (82), along with Tharindu Dilshan of Mahanama Central Monaragala and Kasun Madusankaa of Malwattawala Central Wellawaya achieved 80 marks apiece.
Altogether 12 shooters, seven girls and five boys, reached the merit status of performers who achieved marks between 70 and 79. Among them were Udara Hansani and Sherin Dilhara of Badulla Central, Ashani Wanigabadu, Hasini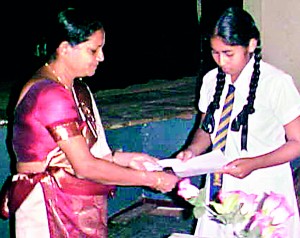 Piyumika and Gameesha Gajanayaka from Malwattawala Central Wellawaya, Kaushalya Sewvandi of Mahanama  National  School  Monaragala and Thilakzana Rajendran of Tamil Central College Haputale from the girls' segment.
Chathuranga Pushpakumara, Nimantha Gimhan and Navanjana Vidunuwan of Badulla Central College and Chamod Dilpa of Mahanama National School Monaragala and S. Kirubakaran of Tamil Central College Haputale were the merit performers from the boys' segment. – NA
comments powered by

Disqus