Tennis scoring, strange but true!
View(s):

The norm in any sport is that the winners will have a higher score card than the losers but the strange thing about Tennis scoring system is that, the loser could have more winning 'points' and games than the winner statiscally. Being a game played rally after rally for 'points' players must focus on the 'compilation of points' into 'Games'. Only then it gets recorded in the final score. If not, the players will lose the points won. It happened in the US Open semi-final match between Stanislas Warwinka and Novak Djokovic.

Statistics and reality

Statistics and reality often have shown variances. This has a bearing in the tennis scoring system. Djokovic and Wawrinka in their singles semi-final won 165 points each. Djokovic had only 23 games and a tiebreak while the loser Wawrinka had 25 games! But Djokovic was the legitimate winner. In any other sport it would be different. Compilation strategy of 'games and sets', is vital to win in Tennis. There are instances when players have thrown away games and occasionally even a set, to finally win the match. The scoring system of Tennis for games is based on winning two thirds of the rally before the deuce situation [40 all] and then changes to winning two out of two successively after that. If this is not achieved score goes back to deuce again. Any study will reveal taking the 30 love lead and avoiding deuce situation gives an advantage to win games. The scoring system complicates 'game compilation' especially in close matches.

Champions play to the score

All good players change their playing tactics according to the 'game-score'. Simply because winning the game is the purpose of playing. Good players are 'front-runners'. That is when players take a lead. They will display a very strong game and finish the match easily. Justin Henin, Martina Navratilova, Steffi Graf, Martina Hingis, Serena Williams among women and Roger Federer, Pete Sampras, Bjorn Borg among men had this rare quality. Rod Laver the last man to win the Grand Slam in 1969 was a master at it. Even a slight lead in scores increases good players 'comfort-zone' to open up their game into a total destructive attacking game. If Andy Murray is to get better, it is this quality he has to focus on. A lead of 30/15 in games or a service break in sets gives the player the 'comfort-zone' to take all the 'risks' and making it safe as possible to win. This is noticeable in matches, when players begin to use pace, position and shots in the most effective manner. It is a 'mental-thing' where awareness of the score is taking the match-pressure out to be totally effective.

Nadal and Serena are champions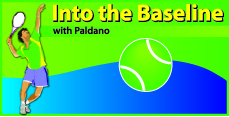 All quarter-finalists of all events compiled the game well in the US-Open 2013. They all had a few things in common. First they had 'excellent physical reaction'. It was nearly 99% correct for coordination, timing for effective strokes. Playing seven tough rounds to win the title is no easy task. Prestige and purse can motivate but the physical strain, mental stress to be effective is over whelming. Good reaction in big match situation is the result of years of 'exposure to match play'. When it comes to skills, 'exposure' educates and changes behavior to performance. Training is mostly instruction and it only informs. It is ineffective in changing behavior to win. Second, all the players reaching quarter finals were able to change their tactics according to the score. Serena Williams seeded one and Rafael Nadal seeded two won the singles championships. Each took 3.6 million dollars as prize money which included American pre-season performance bonus of one million. [It was noticed by all, including the tax man] Both had very strong physical reaction capabilities and the ability to sustain it under competitive conditions. Nadal's reaction covered all targets and took away all effective options of the opponent. In the finals, one rally went to 54 shots, yet Djokovic; his opponent had no advantage over the rally. Nadal will prevail in the near future if his injuries do not resurface. It was a good tournament for Nadal. Although Serena won, she faced some anxious moments. Hard court advantage and the American support saw her through to her 5th US-Open title.
Good doubles at last
In men's doubles Leander Paes, Radek Stepanek showed how good they are beating the Bryan brothers in the semi-finals and later winning the finals. Their net play and game compilation were extremely effectively to win. Playing to the score could be noticed in doubles very well. Server [often mouth covered] gives instructions to the partner. This is to coordinate tactics to scores.
Andrea Hlavackova of the Check republic won the women's doubles. She partnered another Check, Lucie Hradecka for the title. Both played a very smart game. Doubles being a combination, the players' roles changes from setting up for the partner to finish and finishing as the partner sets up. Good doubles needs very quick assessment of situation and reacting to it. Andrea Hlavackova excelled in this. After winning the doubles, she went on to win the Mixed doubles with Max Mirnyi of Belorussia. Mirnyi too is a sensational player. This is his third US Open mixed-doubles title. The 36 year old won the title first with Serena Williams in 1998, then with Victoria Azerenka in 2007 and this year with Andrea Hlavackova. He has 10 doubles Grand Slam titles to his credit.
Doubles has caused many issues
Most tournaments are dropping the event. This is the most serious of them all. Two aspects took the doubles spectator interest away. First, the game had no rallies to move the emotion of spectators and the second is the absence of big names of singles. Today players are either singles players or doubles players. Serena Williams is an exception. Some time ago all singles players played doubles. Some would recollect the performance of John McEnroe in doubles. This US-Open had some sensational doubles matches which were worth watching
The 2013 US-Open will be remembered for Bryan brothers missing the Grand Slam in doubles, Nadal's comeback performance in Singles; Serena Williams' fifth singles title; Leander Paes and Radek Stepanek for men's doubles; double crown of Andrea Hlavackova; and Max Mirnyi for his third US-Open mixed double title.
<George Paldano, former international player; Accredited Coach of Germany, ITF and USPTR; National, Davis Cup and Federation Cup Coach – georgepaldano@yahoo.com>
comments powered by

Disqus