Playing to win and the substances
View(s):

Why did schoolboys take a banned substance prior to a key match? Placed in a B division tournament what were these boys hoping to achieve. The evidence made public by an inquiring team is that the coach recommended the usage and was sponsored by the old oys. Two players have been tested for the use of banned substances detected in samples taken after schools B Division Rugby Match. The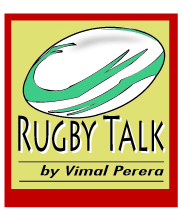 first test form the A sample was tested positive and the players opted for the B sample too to be tested. This too has been confirmed as positive. It now transpires that six players were given the product LIPO 6 which is used for weight loss. The product can also boost energy if taken prior to a work out as suggested in various publicity materials. There are number of active components said to be extracts of natural products but end as synthetic include Guggulsterones, Synephrine, Yohimbine, Bioperine and Caffeine, all active ingredients that the makers claim help in weight loss. There is no problem with that as long as you are not a competing athlete.
Even though the product may not be a prohibited can include banned substances which are not expected to be taken by sportsman in competitive sports. The logic of the argument that it was given to improve energy is an obvious case of not having a professional view. Caffeine is known to increase stamina and energy, thereby indirectly resulting in weight loss. However, when consumed in high amounts, it can cause anxiety. Caffeine is also a diuretic, which means it accelerates elimination of water from the body. This effect can cause dehydration, especially if the person consuming too much caffeine is also exercising.
A recent report from Mayo Clinic suggested that diet supplements containing some of the components stated before can cause cardiovascular problems while increasing the risk of heart attacks, high blood pressure and strokes. There is also concern that many manufacturers have included the compound as a way to get around the ban of ephedrine.
The excuse by those who sponsored the use by students is that it was a product that was freely available and the labels do not indicate any banned substances. However the official version is that the there is acceptance of the use of a supplement LIPO 6 which had a banned substance. This excuse does not hold water; In Doping it is a case of "Buyer Beware" (Caveat Emptor). According to the World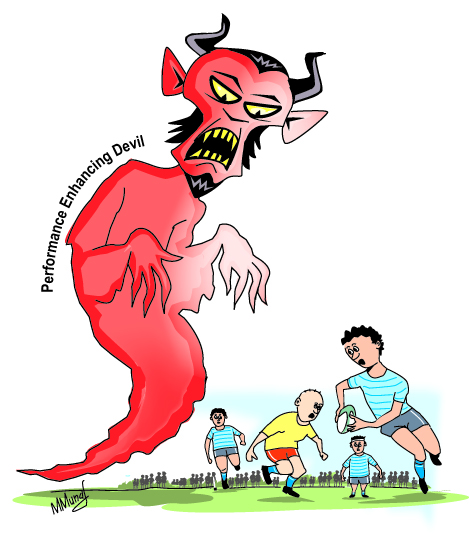 Anti-Doping Agency (WADA), athletes are "strictly liable" for any prohibited substances which are found in their bodies — no matter how the banned substance made its way into the athlete's body. It's not overly cynical to "expect" any doping athlete to blame a contaminated dietary supplement for his or her positive dope test, but WADA does not let athletes off the hook for "accidents;" even when some supplements have clearly been found to contain undeclared steroids and stimulants.
In a recent hearing the Court of Arbitration for Sport the upheld the appeal by WADA and set aside the punishment of 30 days imposed by the Governing Body for Roller Sports in Columbia and increased the ineligibility to a period of 2 years. The appeal judgment mentions the product used as LIPO 6 which has methylhexanamine mentioned under a different name in the label which may not have been in the WADA list at that name.
According to a 2001 study commissioned by the International Olympic Committee, nearly 15 percent of sports supplements were tested positive for undeclared prohibited substances (anabolic agents or stimulants). Such findings have led to a policy of "supplement avoidance" among many people — even when scientific evidence clearly supports the use of some types of dietary supplements for promoting wellness, enhancing recovery, and generally helping athletes maintain a high state of mental and physical performance.
Dr Maiya Gunasekera explained that the Sanction of 6 months is the minimum by the IRB and there is no relaxing that is possible whatever may be put forward in mitigation. He explained that the Sports Medicine Unit of the Ministry of Sports has recommended that all school rugby players need to undergo a pre-season nutrition test and fat assessment. If there is a need to manage they must first take the required food and train under supervision of medical personal. If they need supplements that can be guided by the Ministry of Sport that has a list of approved products. Taking a "just say no" approach to supplements is simply unrealistic for some athletes, however. Doctor G went onto say there is a need to explore every option that can help keep us going amidst the demands of work, family, and other aspects of our life outside of our endurance training.
He also went on to say that there are many products that are not banned but available in a free market economy. Those who want to look good and feel good can use them and counter any side effects that may be there. It is like using amoxicillin which has known side effects but is still used as it has curative effects. However some of these products that helps you with the look good feel good body cannot be taken by a person who engages in competitive sport as there are Internationally accepted norms in sport.
There are instances, where research has traced contaminated herbal extracts containing undeclared ephedrine as well as intentionally spiked with sildenifil, the active ingredient in Viagra. In another instance, the individual raw materials checked out clean but the finished product tested positive with contamination eventually traced to an improperly cleaned encapsulating machine that had been used months before to manufacture bodybuilding supplements.
Sportsmen need to understand that some dietary supplement ingredients that are perfect may also be considered prohibited by WADA for use in sport. DHEA, a precursor for testosterone synthesis used for anti-aging benefits, and sildenifil (Viagra), used for other types of "performance enhancement," are two examples of substances that are perfectly legal for the market, but banned for athletes.
What I fail to understand is why nobody checked on the product as scores of information that can cause a doubt is available on the net and with the sports medicine unit. That it was recommended by a coach and was sponsored by old boys opens another can of worms. The desire to win at any cost which is thought by these former students who are now adults that exert pressure that is damaging to the young student. Have these people realized the psychological trauma that these young rugby players have to undergo. A damages suit of a couple millions will not erase the trauma. You find these adult delinquents in many of the schools disguised as advisers or loyal old boys. They are seen exerting pressure on players and even pulling them up after a performance that was not so good. Others threaten match officials in the presence of the young and or use abusive language. It is high time the schools and education authorities look at this aspect of child molestation. Everybody talks about a student being sexually assaulted or sex favours asked for by pedagogues.That is one or two by number but it is a couple of hundreds that are led astray by these old boys who want to win.
Vimal Perera is a former Rugby Referee, coach and Accredited Referees Evaluator IRB
comments powered by

Disqus