A. M. A. Waheed, retired chairman of the Central Transport Board (CTB), Central Region, passed away in Colombo after a brief illness. He was a gentleman who was not moved by praise or threats. During the dark era of the 1989 insurgency, Mr. Waheed saw to it that passenger transport in the Central region operated with maximum efficiency, despite buses being set on fire and drivers and passengers being threatened with death.
Mr. Waheed had a novel concept when it came to speed and passenger comfort. He introduced a metro rapid express bus service to Colombo that greatly helped public servants reach their workplaces on time.
Mr. Waheed was one of a handful of public service officers handpicked by the late S. W. R. D. Bandaranaike to serve as Liaison Officers to manage the nationalised passenger transport services. Drawing on his exposure to the London Transport Services, he brought in new management strategies. He served the commuters without bias or prejudice. He allowed no ethnic or religious barriers to get in his way; he encouraged and participated in the annual pirith festivals held at the bus depots.
His way of handling transport services for religious festivals, such as the annual Dalada Perahera and the Sacred Tooth Relic exhibitions in Kandy, was remarkable. No one could match him. He spent his retirement studying various cultures and languages. He was a linguist and an anthropologist in retired life.
In fact, there are a few publications to his credit. He showed how certain Sinhala words grew from ancient Greek and Arabic, and how those civilizations enriched our own language and culture. These studies are educational and thought-provoking and open new vistas to the scholar.
An exemplary gentleman, he moved with kings but was in touch with the poor and the down-trodden. He leaves behind his wife and three sons who are in the medical, accountancy and allied professions.
I have lost a close friend who was with me through thick and thin in my life's journey.
As a Buddhist, I pray that I will have a "Kalyana Mithra" like Mr. Wahid in my journey in Sansara.
S. B. Karalliyadda
---
An honest politician and true gentleman
M.l.M. Aboosally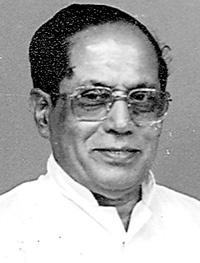 I have had the privilege of associating with the late M.L.M. Aboosally since August 1977 when at the age of 57 he was elected to the National State Assembly from the Balangoda seat. Before coming to Parliament, he had played a significant role in the Balangoda Urban Council, where he cut his teeth on politics, becoming chairman in the late 1960s.
It is worthy of record that Balangoda was predominantly a Sinhalese electorate (96%) but its people chose to place their faith in a Muslim. Mr. Aboosally served Sri Lanka's legislature for an unbroken 14 years in the National State Assembly and thereafter in the First and Second Parliaments under the 1978 Constitution. During this period, he held the post of District Minister for Ratnapura followed by being appointed Deputy Minister for Mahaveli Development. In the nineties, he held the important Portfolios of Plantation Services and then became State Minister of Plantation Industries and later Minister of Labour.
All throughout this 14-year period, I had the opportunity of closely observing him at work both within the Chambers of Parliament and outside. In his own quiet unobtrusive manner, he endeared himself to all those who worked alongside him, both in the government and opposition benches. He acted with dignity and decorum on all occasions and earned a name for himself. The skilful orator he was, he espoused the cause of those who elected him from his ancestral home of Balangoda and thereafter Ratnapura. As a Minister he spoke with all the facts at his command and with authority. Most of all he was totally honest.
My bonding with him led me to get acquainted with his family, especially his gracious wife Salma. Our contacts became even closer as a result of my daughter choosing as one of her closet friends Sharmila as they attended Ladies' College together and became close friends. My wife and I had even the privilege of visiting them in their sprawling ancestral house in Balangoda. I found him to be a truly devoted husband and a loving father to his children, who have now left their parental home and made their mark both in Sri Lanka and abroad.
Even after he resigned from Parliament in 1982, I kept in touch with him and his family who were such gracious hosts. I recall with sadness the day he passed away some six years ago, when we called at his Inner flower Road residence to pay our last respects to a genteel man who acted with honesty and dignity on all occasions.
It's rarely one comes across an honest politician and true gentleman.
May the blessings of Almighy Allah be bestowed on him!
Nihal Seneviratne
Retired Secretary General of Parliament
---
She was a beautiful gift from God
Asanthi Goonewardene De Silva
"When a beautiful rose dies, the other flowers in the garden weep and drop their petals in grief…"
The death of Asanthi or 'Cynthie Akki' or 'Akki' as we called her was a great shock to all those who loved her. She was always full of life, taking charge of people and situations and was an anchor to family and friends.
My childhood recollections of Akki are fond ones. She was our school teacher, when we played 'school' at her home in Seeduwa during the holidays. Always fair and wise, she was the kindest and firmest teacher in the world.
I remember Akki as always being fair and just, and she would inculcate these qualities in her younger sister, my brother and I. It always was the case that we looked up to her for advice and guidance. Her younger sister, Anusha is my favourite cousin, but when we used to have little 'issues' during play, it was Akki who sorted things out amicably.
She was an excellent organiser, and would team up with my brother and her best friend Deepani to organise lovely trips and outings for us. As such, her cousins and friends had many memorable outings together. I remember in particular a trip we made to Bandarawela and Badulla in 1988, and what a wonderful time we all had!
The most memorable event for me was Akki's wedding to Piyal Aiya in 1990. She was such a beautiful bride, and the setting of the wedding was equally beautiful. The birth of her first daughter Nihara, whom we called 'Pini' and little Nishitha thereafter, completed her happiness. The two young ladies are very brave and are trying to get on with their studies and life in England.
Akki was the epitome of a good Bridgeteen, noble, disciplined, kind and loving. Her memorial service on September 15, this year at the St. Bridget's Convent chapel brought many a tear to her family – her dear mother Amara, aunts, uncles, cousins and friends. Akki darling, you lived life "gently and firmly". You were a beautiful gift from God to our family. May you find eternal rest in the arms of Jesus.

Sharlene
---
This Ombudsman had the wisdom of the world's great leaders
SHELTON RANARAJA
As the Bard sang: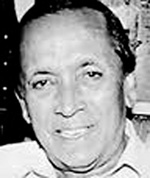 "To gild refined gold, to paint the lily,
To throw a perfume on the violet,
To smooth the ice or add another hue
Unto the rainbow …
Is wasteful and ridiculous excess. …"
"His life was gentle, and the elements
So mix'd in him that Nature might stand up
And say to all the world, 'This was a man'."
This is a heartfelt, humble tribute to a rare human, whose thoughts, words and deeds rose above narrow pride and prejudice, political divides of caste, class, creed, region and religion. He had the wisdom of the great world leaders.
That we had an icon such as Shelton Ranaraja – politician, Parliamentarian and Ombudsman – rebounds to our cultural heritage and wisdom at a time when the high and mighty and the rank and file have scant regard for justice and fair play. Shelton Ranaraja was a rare human, an exemplar who dared to speak and act for truth and justice. If the famous Greek philosopher of yore, Diogenes, who in his time was on a quest to find an honest man, had stumbled on him, he would have said with the loudest approbation, "You are the man I am looking for," and would have embraced him most fondly.
Many well-known incidents in his public life could be cited to highlight Shelton Ranaraja's eminence and refinement.
As J. G. Holland said in his poem, "God, give us men! A time like this demands strong minds, great hearts, true faith and ready hands; Men whom the lust of office does not kill; Men whom the spoils of office cannot buy; Men who possess opinions and a will; Men who have honour; men who will not lie."
Today Shelton Ranaraja is in Elysium, where he rightly belongs, in the Mansion of His Lord – his praises being sung by the three and thirty Angels. Perhaps, he will not pass this way again.
Om Shanthi! Shanthi! Shanthi!
T. N. Punjaksharam