June 5th is World Environment Day. On this day, Sri Lanka's Ministry of Environment and Central Environmental Authority (CEA) strive to continue their positive environmental programs and initiatives, empowering people to become active partners of sustainable and equitable development; promote an understanding that communities are pivotal to changing attitudes towards environmental issues; this was emphasized by Chairman CEA Charitha Herath in an exclusive interview with Free Hold section of Sunday Times.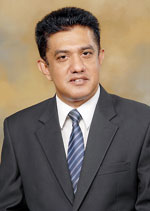 Charitha Herath Chairman of CEA
The United Nations declared 5th of June as World Environment day at its general assembly in 1972 . This year's theme 'Forests: Nature at Your Service' underscores the intrinsic link between quality of life and the health of forests and forest ecosystems. World Environment Day is a day that stimulates awareness of the environment and enhances political attention and public action, he said.
Forests cover one third of the earth's land mass, performing vital functions and services around the world which make our planet alive with possibilities. In fact, 1.6 billion people depend on forests for their livelihoods. They play a key role in our battle against climate change, releasing oxygen into the atmosphere while storing carbon dioxide.
Historical accounts suggest that more than 75% of Sri Lanka was once covered by forest. But since the British colonial era, there has been mass scale clearing of forests largely for agricultural expansion. Infrastructure development, destructive logging and encroachment even of protected areas continue to fuel deforestation, resulting in a shocking reduction of Sri Lanka's closed canopy of forest cover.
The CEA takes every possible step to protect the country's forest cover through the implementation of regulations and encouraging of reforestation programmes of the public and private sectors he said. Mr. Herath noted that CEA's programmes and ceremonies marking the World Environment day in the island will be part of thousands of events taking place around the globe. These initiatives emphasize how individual actions can have an exponential impact, with a variety of activities ranging from tree-planting drives to community clean-ups, environmental essay competitions for school children, nationwide green campaigns and much more.
He said that the National ceremony to mark the World Environment day will be held on Sunday the 5th at 10am on a grand scale at Pinnawala National school under the patronage of Environment Minister Anura Priyadharshana Yapa.
Arrangements have been made to conduct a march for the environment of over 1,000 school children studying in several schools in the area depicting the importance of environmental conservation, environmental issues, and environmental zones. The aim is to create awareness on the importance of environment among the people, he said. A tree planting campaign will also be conducted depicting the importance of biodiversity with the participation of school children and residents in Pinnawala . The awards presentation ceremony of the schools essay completion will also be held on this day.
The Awards Programme plays an important role in raising awareness about key environmental issues and challenges, and inspiring and motivating children to take positive steps with the involvement of their parents towards sustainability and environmental excellence in their homes, schools, and communities, he added.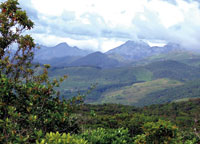 The environmental essay competition for school children was conducted in Sinhala, Tamil and English languages. Essays written under topics of Conservation of Environmental Systems, Natural Resources Management, Coastal and Marine Resources, Environment and Development, Forests and Wildlife, Industries and Environment, Human Health and wellbeing, Environment and Cultural Heritage and Our responsibility in enhancing the beauty of Sri Lanka's scenic environment, with relevance to conditions of the competition and comprise of 500 - 750 words were evaluated to select winners of this competition.
These kinds of competitions are important to make a society with environmental literacy through combining Creative communication ideas of new generation with the subject of environment, Mr. Herath said. Winners of this essay competition have been selected at national level as well as district level and cash prizes, Books and Certificates will be awarded to them at National Environmental day celebrations.
World Environment Day was established by the United Nations General Assembly to inspire millions of people around the world to join in a celebration of individual and group actions for positive change. Environmental friendly simple lifestyle practiced by Sri Lankans in the past has to be re-introduced among the younger generation in order to protect our environment and the Central Environmental Authority fully endeavors in achieving this task by guiding all Sri Lankans towards this end. Mr. Herath said.