For the last several years the name Zahira College has been synonymous with footballing greatness, with the school cementing this prominent position with a succession of wins in a long list of competitions. Progressively, however, by using a greater degree of commitment and determination, the Zahirians are gradually beginning to make headway in sports such as cricket and rugby, avenues of extracurricular activity they once dominated with absolute authority.
This resurgence is most apparent in cricket, where Zahira has romped to an impressive 10 game winning streak in the division one All Island under 19 tournaments. Among the victims of this destructive forward march are big names such as Maris Stella, Kingswood and Thurstan.
some of the chief catalysts that have helped Zahira reappear as contenders among the big names, are Captain Imras Rafi and spinner Pradeep Lakshan. Rafi has been prolific with the bat, brutalizing many opposing bowlers to pilfer 400 runs, including three centuries from just 18 matches.
In their under 17 team, Zahira College Colombo possesses Irshad Mohamed, who has made his way into the Under 17 Western North Province team, and Irshad Umar, a gifted all-rounder who represents the Under 17 Western Province side. This abundant talent augurs well for Zahira's future cricketing aspirations.
Nevertheless, however much the Zahirians accomplish on the cricket field it will never eclipse the dizzying heights of success achieved by their footballers. As Zahira's Prefect of Games, M.Z Farook states," Football is in our blood. Everyone who comes to Zahira can play, our coaches just polish their games so they are perfect."
In this instance even the word perfect might be regarded as an understatement. Zahira are quite simply a powerful force of nature on the football field, blowing apart any opposition like a violent tornado. Their main demolisher in recent times has been Mohamed Shazny. Shazny, who marshals the midfield, has featured as a vital cog in several of Zahira's matches and earned himself the Best Player award at the 2010 All Island National School Games.
Their football achievements in 2010 throughout all age groups are too many to list down in one single article, but in brief they have won seven tournaments including four different under 19 championships.
Mr. Farook says the school hopes to progress in other sports too, such as Rugby and Swimming, as well as introduce activities like Table Tennis and Boxing. The school has a rich history in both Rugby and Swimming and has produced two renowned former national players turned coaches in Hisham Abdeen and Rizvi Zain.
"Our pool will soon be opened and with this in place we can also see our swimmers winning more events and making progress," the Prefect of Games went on to say. He further extended his thanks to all the Old Zahirians who had helped maintain the school's sporting standard. "It is they and the respective subcommittees who have stepped in and helped the boys, giving equipment, nutrition and any other support, and the school is very grateful to them."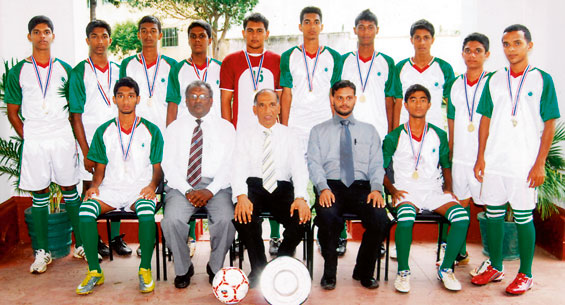 Zahira College Football team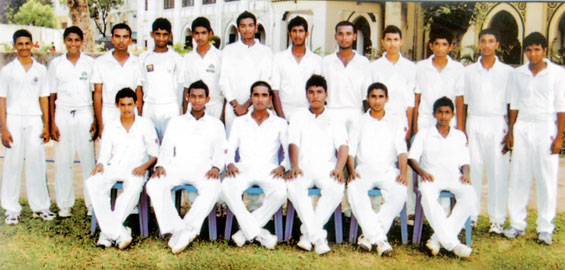 Zahira College Cricket team

Zahira College Rugby team