Sri Lanka is fast becoming more than a tourist hot spot and is now more often perceived as an ideal destination for education and personal growth in Asia. Most often youth in developing countries make their way overseas to further their education. Due to certain limitations or in a bid to gain an added advantage over fierce competition in society, students seek out the best destinations for education and development.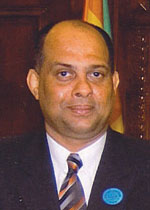 Maldivian students are increasingly turning towards Sri Lanka as a home away from home for their diverse educational needs. Maldivian students of today are very focused and prudent in their choice of careers and seek out new avenues and options for education and career development on a regular basis. Increasingly Maldivian students are favouring Sri Lanka to further their education and with this in mind, Aitken Spence Conventions & Exhibitions with the endorsement of the Ministry of Education - Maldives, announces the Sri Lankan Education Fair from March 17 to 19 at the Dharubaaruge Exhibition Hall, Male, Maldives.
Promoting Sri Lanka and putting the spotlight on all it has to offer Maldivian students, the Sri Lanka Education Fair gives Sri Lankan schools, colleges, institutes, universities and management training centres the ideal opportunity and forum to meet with potential students and brief them on what they can offer students for a brighter future. As the Maldivian government aims to upgrade their educational standards by giving top priority to education, Sri Lanka has been identified as the best destination among their neighbouring countries for higher education. Sri Lanka with its close proximity to the Maldives has the added advantage of ease of parental supervision, low costs in travel and visits back home etc.
The Education Fair gives Maldivian students the opportunity to choose between various options offered by Sri Lankan institutes which will meet their educational needs and ambitions - all under one roof. Secondary & Tertiary educational institutes, professional educational bodies/institutes, local and foreign banks, immigration and visa experts, management training centres, universities, international schools, affiliated institutes/ universities, migration consultation bodies and training institutes are all welcome to participate in this fair to broaden their horizons and capture a new market of students who seek professional guidance and information.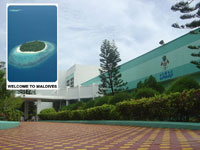 With an extensive promotional campaign supported by the Ministry of Education - Maldives, the Education Fair will attract Maldivian students, graduates, postgraduates, diploma holders, working adults, professionals, parents, teachers, government officials and the general public at large. This would be the ideal place for educators to meet with students who are seeking to qualify themselves in a chosen field.
Last year the Maldivian population was estimated at 396,334 people, with 74% amounting to the 15 - 64 year age group. This population is dispersed among 200 inhabited islands, with 90% of them having a population of less than 1,000 people. Around 25% of the population is concentrated in the capital, Malé. The Maldives enjoy a GDP of $1.688 billion (as at year 2009) and per capita is at $4,894 proving that these islanders are successful and enterprising. The contribution of education expenditure is 8% of the GDP illustrating the importance placed on education in an average home.
For further details on how you can participate in this Education Fair contact Sameer at Aitken Spence Conventions & Exhibitions on 077 2245414 or via email on events@aitkenspence.lk
Mr. Tikiri Ellepola, Assistant Vice President, Aitken Spence Conventions & Exhibitions.