Lanka Institute of fashion Technology (LIFT) the premiere institute for fashion education in Sri Lanka which has reached its 9th successful year is well focused and ready to offer more opportunities for students in our next year programs. New courses and career pathways are just waiting to be offered in 2009.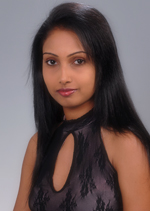 Niroshani-Leanage
"As a designer and a business professional graduated from India & UK I brought this education pathway (Fashion Design) to our country for our future generations. Designers nurture ideas with time and experience understanding the pulse of the retail market. LIFT is dedicated to develop the hidden talent of aspiring designers of the future and it equips students with a broad range of skills relevant to fashion design.
Our links with the University of Northampton UK and Robert Gordon University Scotland offers international scholarships up to 30% and higher entries for completing the BA(Hons) fashion at the respective Universities. The latest technology that LIFT offers through our courses makes students gain many opportunities around the world in the fashion industry. It's quite interesting to know what LIFT students have to say about their experiences during and after their studies at LIFT" Niroshani Leanage - Director for studies, LIFT.
Cheynelle Mendis - Designer, MAS Design
I joined LIFT after my A levels. I completed the one year diploma and participated in the first ever fashion exhibition in Sri Lanka organized by LIFT. The One-year diploma provided a strong basic introduction to the process of designing and being a designer.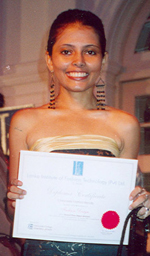 Cheynelle Mendis
The 2nd stage the Advanced Diploma consisted of advanced training of the subjects covered in the one-year diploma, various guest lectures and new subjects like Visual Merchandising, Fashion writing, Fashion Marketing, Basic graphic design and a Study Tour in Bangkok. These empowered us with the knowledge required for a career in the industry. Presenting our final collections to personas like Miss. Kim Rowney (head of division of fashion) of the University of Northampton and Mr. Hemant Trevedi made us strive to meet international standards.
We were taught that a designer needed to be smart to strike a balance between finding a way to market and sell an idea without compromising her vision. We were made to do an extensive Market research project and submitting a thoroughly researched Business plan, backed up by our Market research. The course also provided necessary training for a certificate in Lectra - Kaledo software which I found very useful as Kaledo is a graphic program widely used in the local apparel industry.
What I enjoyed most was the highly creative atmosphere at LIFT. Constantly encouraged to be immersed in our conceptual work, LIFT strived to stimulate the creative instinct in each of us. This taught us the true quality of being a designer is not just the process of sketching and executing a garment. It is the vision and purpose behind each and every detail and how it all combines to communicate your inspiration.
I always knew what I wanted to be and my time at LIFT helped me hone my skills and develop my creative vision to a professional standard. Today I am a designer at MAS Design and I am continuing to learn new things every day.
Iroshi Wijenayaka - Senior Designer, Orient Garments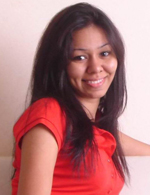 Iroshi Wijenayaka
Gaining recognition as a professional fashion designer is a rare opportunity, and the right design school is therefore the key. I'm incredibly proud to be part of LANKA INSTITUTE OF FASHION TECHNOLOGY as it combined my design talent and creativity with technology. Now I am a creative Designer… This is one of the best things that ever happened in my life.
Today I'm getting all benefits as a Senior designer at Orient Garments. (Orient Design) LIFT is the finest school where you can learn basics & formal training to become a professional designer in the field.
I m proud to say that my design inputs are selling all over the world and also happy to see my styles hanging in stores when I travel abroad. I'm handling the international brand "Tommy Hilfiger", and Orient Design is one of the main vendors in Asia providing Garments & Designs for them. We have successfully taken the business and producing full range for them, such as men's, woman's & children's wear for all seasons. LIFT has created me and once I successfully completed my studies they helped me in finding the 1st job as a Assistant in Design & product development, Today I'm a heading a department with 3 assistant designers and other staff in a well recognized garment industry. This is my 4th year in this fashion industry.