Tharupathi launches books on sound studies
View(s):

Veteran musician and aesthetic lecturer Tharupathi Munasinghe published two books recently, one in English named 'Sound Studies' and other one in Sinhala titled 'Nada Sankathana': with special reference to Sri Lankan Sonic Experience'.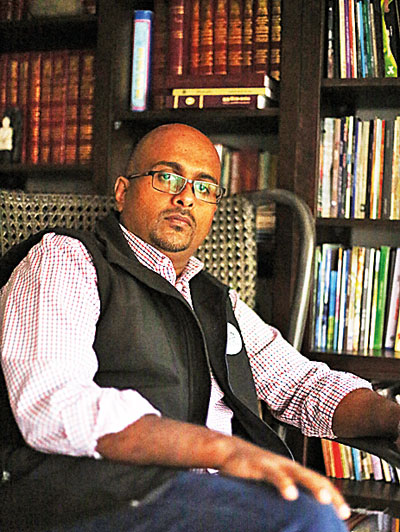 The Sinhala book 'Nada Sankathana' is a collection of research articles into the supremacy of audio media, Sound Design in Cinema, Music in Brecht theatre and the audio glossary of Michel Chion. The English book is a collection of research articles of ethnomusicology research about low-country drumming and the research outcome with the Master of Sound design research project at University of Melbourne of aural mementoes of Sri Lankan Migrants in Melbourne, and the new paradigms in sound design as an effective medium for storytelling in visual media.
Additionally, both books include an appendix of a comprehensive Bibliography on Sound Studies and Ethnography for the academics that remain study the Sound studies related disciplines.
Tharupathi works as a Senior Lecturer at the Department of Fine Arts, the University of Kelaniya and a PhD candidate under the supervision of Professor Rohan Bastin at Deakin University, Australia and the research project focused on the Sri Lankan low country drum and the drummer's corporeal simulation in diverse performing contexts.
Recently, he composed music for the movie of Vijitha Gunarathne's 'Amawaka' and the musical theatre production of Professor Ariyaratne Athugala's 'Maha Supina'