Make a Date with Nigella Lawson
View(s):

Cinnamon Life will host the internationally renowned TV cook and food writer– Nigella Lawson for a series of events in Sri Lanka from the 21st to 23rd of June 2018. Nigella's tour in Sri Lanka will comprise of a wide array of exciting events that will form a part of every gourmand's dreams.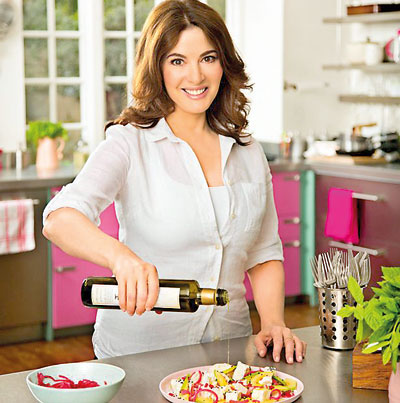 On the 21st of June, a lucky number of HSBC's Premier clients will travel to Cinnamon Wild Yala with Nigella, where they will get an opportunity of a lifetime to mix and mingle with the celebrity as they embark on a wildlife safari, a sunset dinner by the lake followed by a champagne breakfast.
In the evening of the 22nd of June, Nigella will travel back to Colombo where she will be hosted at the Cinnamon Grand Colombo for a cocktail, where participants will have the chance to purchase her latest book – 'At My Table: A Celebration of Home Cooking'.
The excitement continues with the 'Mystery Box Cooking Challenge' designed by Nigella on the 23rd of June, held at Cinnamon Lakeside Colombo. Aspiring Sri Lankan cooks who wish to showcase their culinary skills and compete in this challenge can send their entries online. Shortlisted candidates participate in the cook-off, where there will be three winners selected in the categories of technique, flavour and presentation. Details will be available in due course on
ww.cinnamonboxoffice.com. The 23rd of June will continue with an exclusive closed-door event for 400 lucky individuals who will be privy to a conversation with Nigella, where the celebrity cook will discuss details of her career, her culinary achievements, inspirations and much more; followed by an enticing brunch, a meet-and-greet and photo opportunities.
On the evening of the 23rd of June, 400 participants will have an opportunity to partake in High Tea, curated by Nigella followed by a book signing of Nigella's latest book which will be available for purchase at the venue.