"I TEACH, what is your superpower?"
By P.H. Imbalanced
View(s):
I own only one prized coaster among my many kitchen utensils. It's a cork coaster with the slogan, "I TEACH, what is your superpower?" brandished on a charcoal backdrop. A small world globe accompanies the saying. This coaster became a personification for me, because the globe symbolized my role as a teacher helping students understand World Literature while in an American classroom. I saw this coaster when I was at a conference in Colorado. I was delighted by this $9.99 masterpiece. I thought to myself that there is at least one coaster company in the US that identifies with us poor souls who are trying to educate resentful students. I say resentful because unlike in Sri Lanka, in America students are averse to education. Education is received with praise and admiration often in Sri Lankan classrooms. In a Southern American classroom it is simply a performance of sorts. I try to perform so my students remain concentrated on the pearls of wisdom that I try to offer them. Teaching thus becomes a superpower since teachers utilize numerous skills such as smiling, quirky laughter, grand hand gestures and a varied pitch to avert students from looking at their precious smartphones. Steve Jobs committed a grave injustice when he invented the world's most renowned smartphone. A grave injustice to underpaid, overworked and yet unabashedly positive gurus of this world. We hate smartphones for the simple fact that they dumb us(i.e. teachers) down to the level of performing for our students. So we all turn into superheroes like Black Panther. In my case, I turned into a "Brown Panther" (If you watched the new Dead Pool 2 movie you will hear Dead Pool identify the 'Brown Indian dude' as a Brown Panther in recognition for his acts of heroism—it is not a term I invented. Certainly love it though.)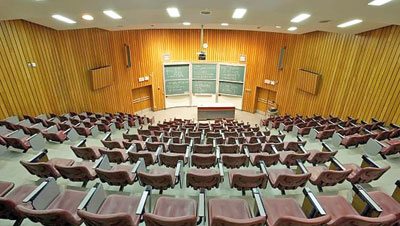 As a Brown Panther I calculate each step before I make it to the front of my classroom to teach. I walk roughly 1.5miles to get to class. Yes, there are ways of getting to class without walking. I do not live in the wild, but, in all honesty this 1.5miles or 2.4km walk helps this Brown Panther transform all regular powers into a teaching superpower that conquers ignorance. Instead of chanting of "Wakanda Forever!" during my panther stroll to campus, I chant "Teaching Forever!". As I step into my classroom I already have a big bright smile and I am open to any questions my students may have. I ask them about their weekend rendezvous and they always share some of the funny stories from their teenage relationships. The teenage girls are busy competing with each other. The teenage boys are busy brooding on why a girl rejected them or why they simply can't seem to understand women. I tell these young teenage scholars to "Try Harder!". I'm sure in the end they will realize that women are wonderful allies for men and women.
As a teacher my superpower mantra is "It is a beautiful day to shape minds." It's derived from the famous TV series Grey's Anatomy where Meredith Gray always proclaims that "It is a beautiful day to save lives," before she enters the ER in some fancy Seattle hospital. I come to class as a Brown Panther ready to share my own struggles with writing and learning. This is the only method in which I make teaching a learning experience for myself and my students. Also known as compassion, this wonderful method to teaching eliminates the ignorant remarks, the side comments and the disgruntled looks on the students' faces. World Literature is a tough subject to learn. I get that. So instead of seeing my task as a teacher as arduous, I see teaching as a superpower. I know I have made some students in Southern America believe that a Brown woman is a good scholar of the English language and English literature. Job done! Now someone please hand me some badge or a star for my teacher's collectibles. A coaster may not always be enough!
The columnist is a Sri Lankan who resides in what is best known as the deep South of America. Living in a quaint college town teaching English and World Literature to university undergraduates at an American University. Currently pursuing the final year of her PhD in English, she hopes to continue her journey of teaching, writing and exploring cultures.